Chapter Update
PMIGLC to Recognize 2019 Volunteers at March 25th Event
The PMIGLC Executive Committee will recognize 2019 volunteers for their valuable service and contributions to the chapter at the March 25th Happy Hour event. An invitation has been emailed to 2019 volunteers; including a coupon code to register at no cost. If you were a volunteer in 2019 and have not received the email, please contact director.volunteermanagement@pmiglc.net.
PMIGLC is Sponsoring an Academic Scholarship up to US $2,500
In order to be considered eligible for this scholarship, applicants must be enrolled in or applying for an accredited two-year associate's degree, four year bachelor's degree, or master's, or doctoral program. This scholarship will be granted for work toward an associate's, bachelor's, master's, or doctoral degree in project management or a related field benefiting from project management, with the following order of priority:
A member of the PMI Great Lakes Chapter or an immediate family member (including spouse, children, stepchildren and grandchildren) attending or planning to attend any accredited college or university.
An individual living in Michigan or surrounding states (Indiana, Ohio, Minnesota or Wisconsin) attending or planning to attend an accredited college or university program anywhere.
Any individual attending or planning to attend an accredited college or university program in USA.
Learn more about the scholarship criteria.
---
Monthly Meeting 
March Monthly Meeting
March 5 - 5-8 pm
Project Management for Goodwill: The Passion and Peril of Pro-Bono
Pro-bono work has the power to enable a positive change when the high cost of professional services are preventing a good cause from accomplishing it's mission. Project Managers are uniquely equipped with the skills that bring people together, inspire their commitment and maximize their contribution. Includes Case Study overview.
Presentation Objectives
To convey the unique challenges, opportunities and rewards associated with Pro-Bono Work:
The true reward is the work itself, but it also builds business by strengthening relationship on a personal level.
Very few costs associated with Pro Bono work are actually tax deductible, but doing the work is good for business
Different than volunteering – Pro Bono uses specific professional skills to help people who cannot afford them.
---
Professional Development Opportunities
2020 PMP® Prep Classes
Saturday March 7, 14, 21 and 28 · 7:30 am - 5 pm
A four-day, instructor led, classroom setting PMP® exam preparation course designed to meet the training needs of those wishing to prepare for PMI's PMP®or CAPM® certification exams. 
The objective of this course is to help participants gain a level of competency required to pass the PMP® and CAPM® certification exam through a review of the concepts and terminology covered in the Project Management Body of Knowledge (PMBOK® Guide).
Championship Presentation Skills Workshop
February 28 - 9 am - 12 pm
In this half-day workshop attendees will earn three PDUs and learn the presentation skills of the best professional speakers and Toastmaster's World Champion of Speaking.
There will be something for everyone to learn in this workshop regardless of experience with speaking and presenting. This session will explore state-of-the-art approaches to opening your presentations with a bang, making an early promise that gets the audience excited about what's to come, and offers a simple roadmap everyone can easily follow.
Attendees will also learn strategies for overcoming fear and anxiety of presenting to any audience, techniques to get and keep an audience's attention, get them to lean in to want to hear more, and how to get even the most resistant audience members to participate and feel engaged in the presentation.
Participants will also have an opportunity to have their most challenging presentation issues addressed so they leave with what they need to make this a highly valuable experience for all.
---
Volunteer Spotlight
In This Month's Spotlight - Dr. Hani Emari, PMP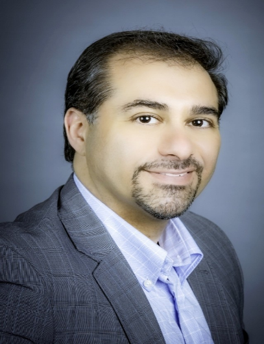 It's Spotlight Volunteer time. This article is the first Volunteer Spotlight of 2020, and excitement is in the Air. PMIGLC has no shortage of elite members to nominate for their volunteerism within the chapter. Dr. Hani Emari, PMP, is the Spotlight Volunteer for February 2020. Hani has an extensive professional Portfolio, yet he takes time to volunteer for PMIGLC.
Dr. Emari's dedication to PMIGLC has changed how we do business, in a good way! Dr. Emari has been a member of the chapter since August 2018 and currently serves as the Director of Corporate Outreach. Dr. Emari has helped organize the Construction Community to bring Construction Corporate Support and Sponsorship to our PMIGLC events. Read on.
---
Communications
Moylan's Mulligans

WOCM "The Solution to I'd hate to be that PM!"
By April Callis-Birchmeier PMP, CCMP
The 2020 Iowa Democratic caucus fiasco which unfolded this past week made many project managers think to themselves "Thank goodness that's not my project!" and "I'd hate to be that PM!" Fingers are pointing, heads are rolling, and the news pundits have learned more than they ever wanted about software bugs. This mobile app was created for the nearly 1,800 Democratic precinct chairs to tabulate and report the results of the caucus. Many intended users couldn't download or sign in and even those who could access the app lacked the training and support to use it correctly. Incorporating an organizational change management plan into the project plan would not have de-bugged the software but certainly would've helped to identify the issues and provide support to the precinct chairs before the caucus began. Read the complete article.