Chapter Update
2019 PMIGLC Milestone Scholarship Winner Announced
The PMI Educational Foundation has just announced that Manideep Namburi is the recipient of the 2019 PMI Great Lakes Chapter Milestone Scholarship. Congratulations Manideep!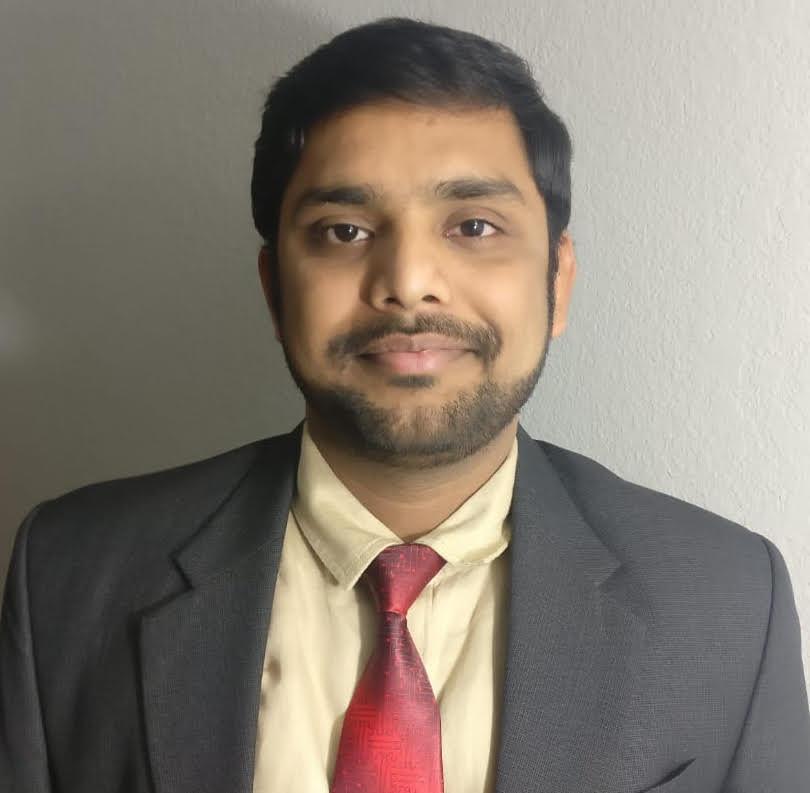 Manideep is a full-stack Web Application Developer and Software Developer, currently living in Mount Pleasant Michigan. He has 7 years of experience in the software industry. He began his carrier as a junior software developer at TATA Consultancy Services. Recently he took a break from his work and moved to the USA. Currently, he is pursuing a master's in information systems with project management as his major at Central Michigan University. He has a Bachelor of Engineering in Biomedical from Sastra University, India. In his free time, he plays badminton and learn about new technologies and process improvement techniques. He is both driven and self-motivated, and he is constantly experimenting with new technologies and process improvement techniques. He is very passionate about Web Development, project management and strive to better himself as a developer, and the development community.
---
Monthly Meeting 
February Monthly Meeting
February 10 - 5-8 pm
Negotiating Effectively in a Multicultural Work Environment
PMs have an important responsibility in these fast-changing times to steer projects to successful conclusions. Effective negotiation skills are a critical part of every PM's toolkit. As PMs, you negotiate with team members, bosses, external resource suppliers and other PMs. Your ability to negotiate in a way that is efficient, results in wise, sustainable agreements and preserves or improves relationships can make the difference between project success or failure. During this interactive presentation, you will participate in a negotiation, examine your skill level and review the basics of a negotiation methodology that embodies the principles of mutual gain, fairness and amicability. In addition, we will explore how differences in culture can influence negotiations and learn some techniques that can be applied when a counterpart is engaging in "hard bargaining".
Note: The registration deadline for 2020 monthly meetings has changed to noon on the Wednesday prior to the meeting.
---
Professional Development Opportunities
2020 PMP® Prep Classes
Saturday February 1, 8, 15 and 22 ⋅ 7:30 am - 5 pm
A four-day, instructor led, classroom setting PMP® exam preparation course designed to meet the training needs of those wishing to prepare for PMI's PMP®or CAPM® certification exams. 
The objective of this course is to help participants gain a level of competency required to pass the PMP® and CAPM® certification exam through a review of the concepts and terminology covered in the Project Management Body of Knowledge (PMBOK® Guide).
Championship Presentation Skills Workshop
February 28 - 9 am - 12 pm
In this half-day workshop attendees will earn three PDUs and learn the presentation skills of the best professional speakers and Toastmaster's World Champion of Speaking.
There will be something for everyone to learn in this workshop regardless of experience with speaking and presenting. This session will explore state-of-the-art approaches to opening your presentations with a bang, making an early promise that gets the audience excited about what's to come, and offers a simple roadmap everyone can easily follow.
Attendees will also learn strategies for overcoming fear and anxiety of presenting to any audience, techniques to get and keep an audience's attention, get them to lean in to want to hear more, and how to get even the most resistant audience members to participate and feel engaged in the presentation.
Participants will also have an opportunity to have their most challenging presentation issues addressed so they leave with what they need to make this a highly valuable experience for all.
Happy Hour
March 25 - 9 am - 12 pm
Take a much needed and deserved mid-week break and join your PMIGLC friends and colleagues for appetizers and cocktails at Craft Breww City in Farmington Hills, MI.
19th Annual Spring Symposium
April 17 - 8 am - 5 pm
"Unlimited Potential" Project Managers as Thought Leaders, Win-Win Negotiators and Peak Performers
Early Bird Registration is now open for our PMIGLC 2020 Spring Symposium on April 17, 2020. The theme will be "PMs as Thought Leaders, Win-Win Negotiators and Peak Performers". The symposium is an educational and networking forum providing professionals from both academia and industry to share their latest developments and advancements in the field of project management.

Ted Ma will be our opening and closing keynote speaker and there will be break-out sessions throughout the day for attendees to choose speakers and topics of interest to them.
---
Communications
Moylan's Mulligans

3 Communication Tips for First-Time Managers

It's a new year and a new decade. If you have the right attitude, opportunities abound! Perhaps you were recently promoted to manager. If so, congratulations! This can be an exciting and challenging time. Often, people are promoted because of their technical abilities, not because of their people skills. Do you have the necessary skills to manage people and excel as a leader?
In this article, I will share three tips to help you excel as a first-time manager. Hint: success starts with effective communication skills. You can hone your skills on the job and improve as time goes by. You can also accelerate your progress by participating in Toastmasters. Read the complete article.
---
PMI® News
Checkout the Upcoming Live Webinars are ProjectManagement.com
ProjectManagement.com offers a variety of live and on-demand webinars. Here's a link to the winter 2020 schedule of live webinars.