Speaker Bios - General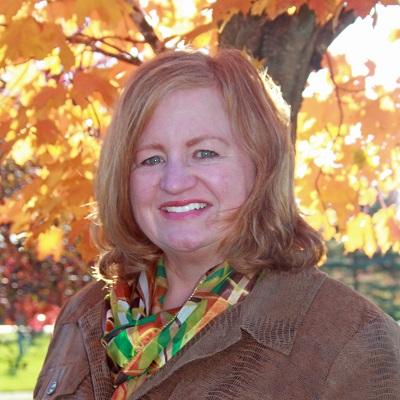 Jill Redinger
Jill Redinger has extensive project, program and portfolio management experience in both the private and public sectors, specializing in the management and oversight of extremely large, complex and highly integrated software system implementations as well as project repair and rescue.
Jill has established and run Project Management Offices, repaired troubled projects and programs, provided guidance on best practices in running large complex initiatives, and facilitated training sessions worldwide. Most recently, Jill led the Project Control Office for the largest information technology program in a state government's history, finishing on schedule and under budget for this $300 million initiative. Her career has spanned multiple Fortune 500 companies and large government agencies with a combined total program and project management portfolio that exceeds $1.0 billion USD. She has been a featured presenter at numerous Project Management events including PMI Global Congress¸ PMI Chapter Meetings and Professional Development Days and has been interviewed for her expertise in Risk Management by several project management publications. Her first book, 'Project Rescue – How to Identify and Repair a Project in Crisis' is scheduled to be released later this year.
Jill's passion for project management runs deep and she believes in giving back to the profession she loves. In addition to being a trainer and facilitator, she coaches and mentors others, and volunteers for several non-profit organizations in her spare time.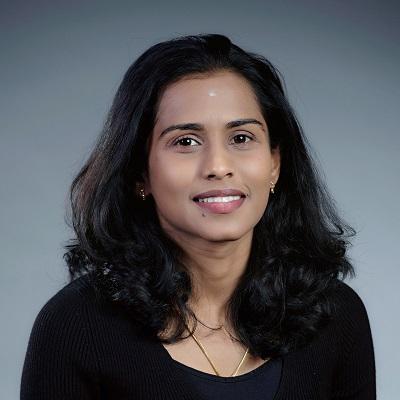 Subathra Ravi
Subathra has worked in the Automotive/Embedded system industry for past 10 plus years, and has experience working on Requirement Gathering, System Engineering, Model Based Development, Quality Assurance, Test Automation Development, Verification & Validation, Calibrations and Project Management for Automotive Embedded Electronic Control Units (ECUs) and Consumer Electronics products.
Subathra is a certified auditor for Automotive SPICE, IATF 16949 2016 and ISO 9001 2015, and as an auditor on one side and engineering background on the other side, sees real time issues in programs which may result in fatal and catastrophic events. Such events can be minimized by adhering to Industry standards/best practices/company's own process. This risk management interface to Quality Assurance and project management is a proactive way of discovering risk before it becomes a defect.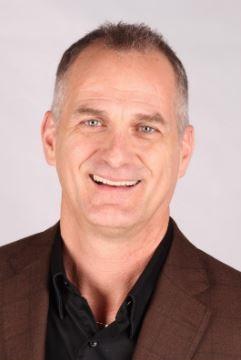 Matthew McCarty
Matt McCarty, PMP has 30 years' experience in leadership, coaching and project management. Matt is a professional speaker and an ICF certified leadership and communication coach, helping individuals and organizations discover the tools and methods to create an engaging, innovative and productive environment for their work, home, and community.
Matt is passionate about leadership as service and helps leaders transform their teams, businesses, and communities through the principles of serving leadership. He especially likes working with young and aspiring leaders, helping them start their leadership journey with the right toolkit. Matt is also a certified Project Management Professional (PMP) and brings a project manager's eye for process and framework to the leadership tools he shares.
Matt has presented at several companies, symposia, and conferences including the PMIGLC Spring Symposium, the PMI Global Conference, Agile & Beyond 2019, Kelly Services, Inc and Blue Cross Blue Shield of Michigan.
Speaker Bios - Construction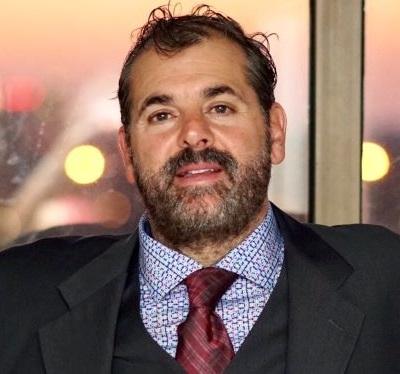 Joe Vaglica
Dr. Joseph Vaglica PhD., P.E graduated from Wayne State University, Detroit in 1995 with a B.S. in Civil Engineering. He then went on to continue his studies with Wayne State University and earned a Master of Science, Civil Engineering in 2001. A few years later he began to pursue his PhD in Civil & Environmental Engineering at Wayne State University with concentration in Construction Management.
Dr Joseph Vaglica is a professional engineer and the founder and owner of Gateway Engineering and Surveying (GES) established in 1995 and located in Shelby Township, Michigan. He is involved in all aspects of civil, structural, architectural and construction. His work includes but is not limited to, Residential, Commercial and Industrial projects throughout Michigan.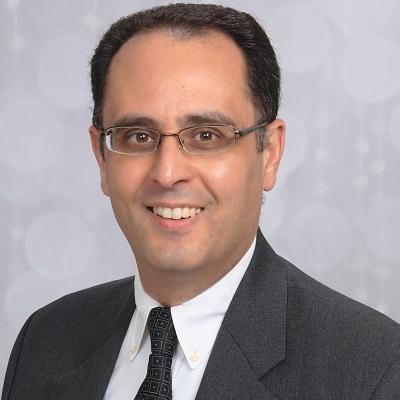 Basel Djazmati
Basel is a professional Project Manager (since 2016) with over 20 years of professional experience and Project Management experience. Basel is also a Professional Engineer (since 2000).
Basel currently works for DTE Energy as a Senior Strategist and Project Manager responsible for developing and implementing a Quality Management System within the Gas Business. Previously Basel held various leadership positions with Framatome, an international leader in nuclear energy. During his tenure with Framatome, Basel worked as an Expat in France for 4 years.
Basel holds a Bachelor's degree in Civil Engineering from the University of Aleppo – Syria, a Master's Degree in Civil Engineering from the University of Wisconsin – Madison, and a Master's in Business Administration from the University of Chicago Booth School of Business. Basel has several publications in engineering journals.
Basel lives with his wife Sima and three children (2 sons and 1 daughter) in Troy, Michigan. He enjoys bike riding, soccer and being outdoors. Basel and Sima enjoy traveling and watching movies together.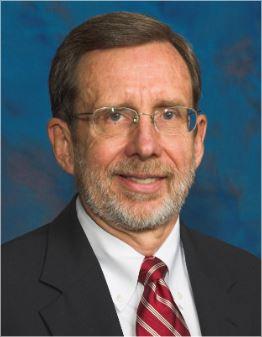 Jerome F. Rock
Jerome F. Rock is an Arbitrator and Mediator for Business, Technology and Construction industry disputes. He is on the Panel of Arbitrators and Mediators for the American Arbitration Association (AAA) for Commercial, Construction, and Large Complex Cases. He is a Michigan Supreme Court Certified Mediator and regularly serves as court-appointed mediator and special master in federal and state courts, as well as a facilitator of negotiations for complex business transactions.
Mr. Rock has degrees in Mechanical and Civil Engineering, as well as Law, and has been a construction and business lawyer, and chief executive of a high tech engineering firm, during which time he was a member of the Project Management Institute. He has also been a licensed residential builder, a LEED accredited professional by the US Green Building Council, and a former adjunct lecturer in engineering and construction law. He is a member of the Engineering Society of Detroit and a contributor to the ESD Institute Symposium- Michigan Green Enterprise Zone Initiative. He served on the board of directors of the Michigan chapter of the Design-Build Institute of America, as well as a Director and Board Secretary of the Detroit Athletic Club. Mr. Rock is also a member of the Professional Resolution Experts of Michigan (PREMi).
He is the Author of the Chapter "Settlement & Negotiation" for Michigan Civil Procedure, the comprehensive treatise published by the Institute for Continuing Legal Education. His focus on academic research and interest-based negotiation theory has a strong practical application that brings additional sophistication to the negotiation and settlement process.
Mr. Rock has earned the Martindale Hubbell Peer Review Rating of Preeminent, is rated as a SuperLawyer by Thompson Reuters, and Top Lawyer by Detroit Business and Hour Detroit.
Mr. Rock lives in Grosse Pointe with his wife of 40 years, proudly spoiling 4 grandchildren. In his spare time, he plays Squash and is a SCUBA Instructor with a Caribbean diving focus.
Speaker Bios - Healthcare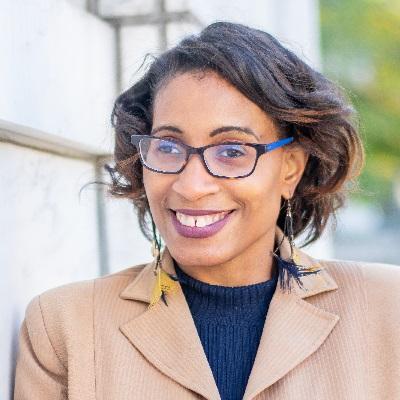 Michelle Baker MBA, PMP
Michelle did her undergraduate work at the University of Michigan, and received her MBA from Lawrence Tech. She is a PMP, and is employed with and published by ISG. She current leads a program with a client organization with a 72% success rate.
Michelle is affiliated with the Zeta Phi Beta Sorority, Incorporated in the role of Public Relations Director for the Detroit Chapter.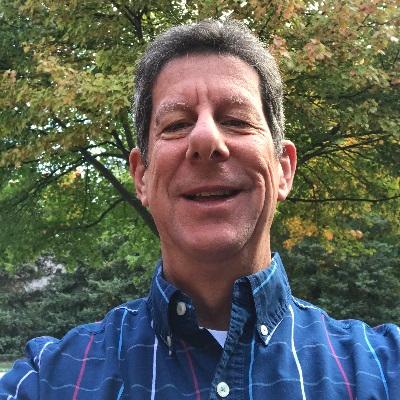 Daniel Cohen
Dan is a professional Project Manager (since 2001) with 20+ years in Project and Program Management. He has worked in client-facing consulting for 12+ years in various industries, including Automotive, Insurance, Pharmaceutical, Financial, Manufacturing, Publishing, Information Technology and Utilities.
Dan currently works for DTE Energy as the Manager, Project Management Foundational Capability, responsible for maturing Project Management practices across the enterprise. His previous employers included Cisco, HP, IBM, Ernst & Whinney, and AAA Michigan. Dan has worked in several global PMOs and is leveraging that broad experience to enhance project management maturity at DTE Energy.
Dan holds a bachelor's degree in Computer Science from Michigan State University and a Master's in Administration from Central Michigan University. Dan also served as an adjunct faculty at University of Phoenix, Information Technology and Business School for 12 years teaching Project Management, Business Communications, Critical Thinking, IT Planning (Bachelors and master's level).
Dan lives with his wife Cyndi in West Bloomfield, Michigan. Dan was born and raised in Southeastern Michigan with a 5-year adventure in Phoenix, Arizona. Dan has 3 children (2 sons and 1 daughter) and 5 grandchildren.
Dan enjoys pickleball/racquetball/golf/softball and being outdoors. Dan and Cyndi enjoy playing cards and board games with family and friends.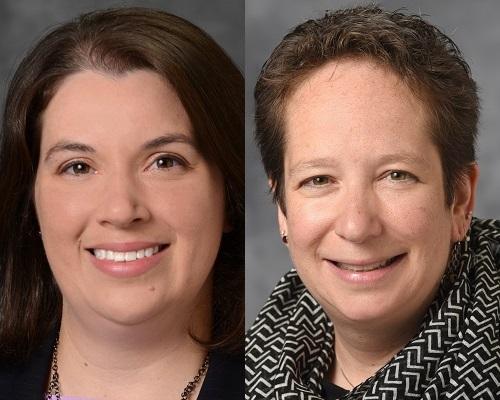 Courtney Stevens, MsEM  &  Marie Lee, PMP, MEd
Courtney Stevens is the Director of Virtual Care for Henry Ford Health System and has been with the system for over 13 years. She started with HFHS in Process Improvement as a management engineer, where she has applied her industrial engineering and project management skills to various projects to aid in health system integration and alignment. She transitioned to Customer Engagement/Care Experience where she helped to improve the customer experience through project management, data/root cause analysis, training, and process improvement initiatives. As of 2016 Courtney accepted a leadership role in Virtual Care, developing the strategy and standards for telehealth expansion throughout Henry Ford Health System's continuum of care.
Courtney has a Bachelor of Science in Industrial Engineering from Western Michigan University and Masters of Science in Engineering Management from Wayne State University. She also has 4 years of experience as a Senior Product Engineer at TRW Automotive Occupant Safety Systems in their driver side airbag and steering wheel division.

Marie Lee, a Virtual Care Consultant at Henry Ford Health System, deploys telehealth programs throughout the health system. She started her career with HFHS in 2007 as the Training Coordinator for the Contact Center, the system's centralized appointment scheduling hub. Marie was part of the project team to roll out the system electronic medical record (Epic), which had a project scope of 3 years and $300M.
Marie joined the Virtual Care team in 2017, where she is able to utilize her project management, training, and telecommunications background to effectively implement new programs. She is also a part time faculty lecturer at Eastern Michigan University in the College of Technology. Marie has a Bachelor of Science in Communications Technology from Eastern Michigan University, a Masters of Education in Instructional Technology from Wayne State University, and is a certified project management professional (PMP).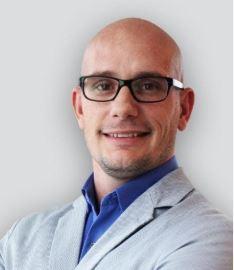 Patrick Adams
Patrick Adams has been delivering bottom-line results through specialized process improvement solutions for over 20 years. He's worked with all types of businesses from private, non-profit, government, and manufacturing ranging from small businesses to billion-dollar corporations. Patrick is a proven leader, coach and highly experienced consultant that is niche focused on organizational strategy and leadership development.
He is the Founder and CEO at Patrick Adams Consulting. Patrick served in the United States Marine Corps for 8 years before he was injured and medically retired. He received his Bachelor of Science from Eastern Michigan University and holds a Master of Business Administration.
Through his work as a Six Sigma Black Belt and Executive Lean Coach, Patrick has trained thousands of successful change agents, and has been actively involved with 60+ organizations including Parker-Hannifin Corporation (55% productivity increase, 32% reduction in manufacturing lead times), Amway Corporation ($6.5 million dollar documented cost savings), Plasan Carbon Composites (over 25% reduction in changeover times), Whirlpool Corporation, Haworth Corporation, and many more. His team at PA Consulting has realized outstanding results such as reducing a $7.5 million dollar backlog, reducing average hours worked by 25%, improving profitability by 500%, and improving leadership effectiveness by 50%.
He brings a unique human approach to sound team building practices, creating consensus and enabling empowerment. He motivates, inspires, and drives the right results at all points in business processes.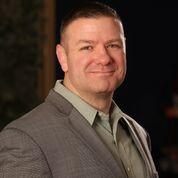 Dr. Lucas Chesla
Dr. Chesla is a retired United States Marine Corps Officer who faithfully served over 20 years. He is an accomplished Lean Six Sigma Master Black Belt with a robust portfolio of projects from a variety of organizations. Skilled in teaching, program/project management, coaching, mentoring, strategic planning, team building, conflict management and public speaking. His passions include understanding and interpreting personality profiles and body language. He holds a B.S. from the University of Texas, a M.S.M from the Naval Postgraduate School, an Ed.S, post Master's degree from Liberty University and a Doctorate (DBA) in Higher Education Leadership and Innovation from American Meridian University. He is also PMP certified and served as a math professor at the University of Valley Forge, where he taught Quantitative Reasoning and Statistics.
My motto: I learn so that I can teach. The "A HA!" moment is what drives me. Whether in the classroom or during a coaching session, to hear those words, "now I get it!" is an amazing experience - every single time.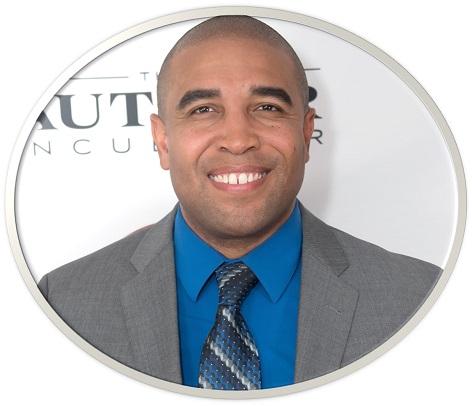 Robert Heath, Sr.
Robert Heath, Sr. is an engaging communicator and leading expert in Empowering Leadership. He is currently the CEO of Legacy Leadership Consulting where he helps business leaders dramatically increase revenues and profits by properly leveraging the talents of their team and exponentially improving their productivity.
Combining the Leadership principles he used as an Officer and Company Commander in the United States Marine Corps with the personnel development strategies he has mastered over 20 years of leading, teaching, and coaching, Robert works with leaders who desire to increase productivity, initiative, and follow through; reduce stress; and get the very best out of their team on every project, regardless of who they may lead.
Robert received his JD, cum laude, from the University of Illinois College of Law. He also holds an MA in Teaching from Christian Brother's University, as well as BA degrees in Economics and Speech Communications from the University of Illinois at Urbana-Champaign.
He served for 8 years as a United States Marine Corps Officer and was awarded the Navy and Marine Corps Commendation Medal for his leadership as a Commander of one of the largest companies in the Marine Corps.