<< Back
01 June 2019 at 12:00AM
June 2019
PMIGLC Hosts Region 4 Leadership Institute Meeting
Sean McConnell, PMIGLC President
I often heard the quote "Good Things Happen When You Get Involved with PMI," and I think our chapter has experienced that over the last 3-4 weeks. Besides hosting our very successful 18th Annual Spring Symposium, we were also the host of the PMI Region4 LIM the following weekend.
PMI brought its Leadership Institute Meeting to Detroit, where PMIGLC hosted leaders from 24 PMI chapters representing six states at the Ren Cen in downtown Detroit. These are people with a serious passion for project management, and a common interest to lead the sharing of that passion with other chapters. Not to mention they got to experience downtown, including a ride on the people mover to the Punch Bowl Social where we hosted a fun night of dinner and games. People were impressed with the city and moreover the amazing job our chapter performed with the planning, venue, food, accommodations and entertainment.
As a chapter, it gave us a great opportunity to expose our team, including several new volunteers to other chapters and leaders from PMI. Several great lessons and network opportunities were shared. Many thanks for our large team of volunteers and special thanks to our project team led by PM's Neil Goldman and Nick Beneker – Great Job Everyone!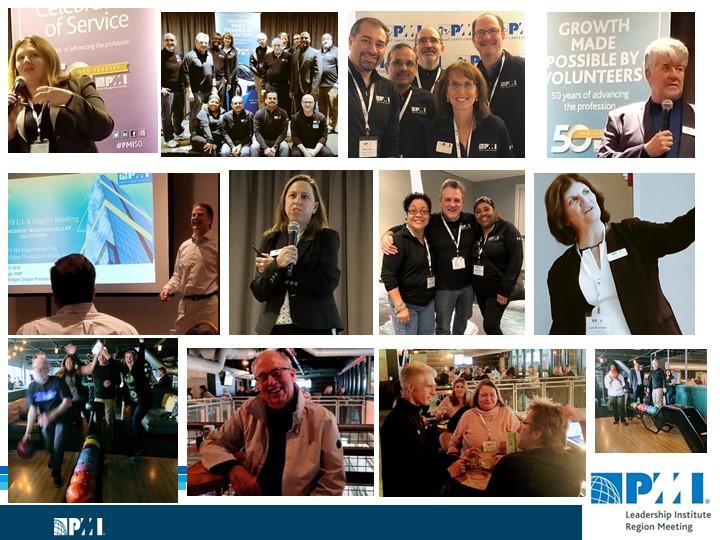 Monthly Dinner Meeting
No monthly dinner meetings will be held in July and August.
Professional Development Opportunities
PMP®/ CAPM® Certification Exam Prep Classes Summer in Detroit,  Fall in Southfield
Tuesdays and Thursdays, June 20 - July 16 ⋅ 5:30 - 9:30 pm
Saturdays, September 7, 14, 21 and 28 ⋅ 8 am - 4 pm

A four-day, Instructor led, classroom setting PMP® exam preparation course designed to meet the training needs of those wishing to prepare for PMI's PMP® or CAPM® Certification Exams
The objective of this course is to help the participants gain a level of competency required to pass the PMP® and CAPM® and certification exam through a review of the concepts and terminology covered in the Project Management Book of Knowledge (PMBOK® Guide).
Participants will earn 35 hours of education toward PMI's exam prerequisite.
Training is based on the PMP Exam Prep textbook by Joseph Phillips 4th Edition (Based on the Sixth edition of PMBOK).
Includes the Joseph Phillips textbook, practice questions and quizzes.
The courses are led by PMP® certified experts working in the field of project management.
PMIGLC Happy Hour/Social Networking
July 10 ⋅ 5:00 - 8:00 pm
Eat, Drink & Mingle! Take a much needed & deserved mid-week break and join your PMIGLC friends and colleagues for appetizers and cocktails at Camp Ticonderoga in Troy.
PMIGLC PMIGLC 5th Annual Golf Outing/Networking Event
August 10 ⋅ 7:30 am - 3:00 pm
Scramble style – All Skill Levels (Newbie to Expert) Welcome!
Partner with friends or be assigned to a group
Lunch, dinner and drinks provided by Camp Ticonderoga
Contests and prizes!
Fun Networking Opportunity
Volunteers needed
Communications
Moylan's Mulligans for June 2019

Ethics in Project Management: The Freeman vs. Friedman Views on Integrity in Construction Bidding
Within the construction industry – a fractionalized group of specialty companies that work on temporary projects, executing their services though short-term contracts and temporary partnerships – the bidding process can lead to many complex questions.
When addressing this issue, appropriate business ethics and proper professional conduct in construction requires an understanding of the motivations of the parties involved. To do so, the views of business gurus Friedman and Freeman -- on the roles
of the corporation -- provide a suitable benchmark. The discussion of the enterprise as held by Milton Friedman versus that of R. E. Freeman centers on the roles of those involved; specifically, a purist focus on the "stockholders as owner" view versus the
variety of "enterprise stakeholders" view.
PMI® News
PMI® and Pearson VUE Partner to Deliver Full Fuite of Certification Exams in over 5000 Locations
PMI and Pearson VUE, a global leader in the computer-based testing industry, have announced an expanded, multi-year agreement that will offer more testing options for candidates looking to earn PMI certifications at all stages of their career. The new agreement will offer candidates access to even more PMI certification tests as well as more flexibility in their testing location options, thanks to Pearson VUE's global network of testing centers and online proctoring solutions. Learn more.
Congratulations Minimol Mathew, you meet all the qualifications to be PMIGLC's Volunteer Spotlight woman of the month.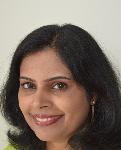 The Volunteer Spotlight reveals the dynamic leadership skills in PMIGLC. Our June, 2019 spotlight volunteer is Minimol Mathew affectionately known as Mini. In 2010, Mini became a member of PMIGLC after successfully receiving her Project Management Professional (PMP) certification. Since 2012, Mini has served as PMIGLC's Director of Academic Outreach group. Mini earned a Master's degree in Physics from Cochin University of Science & Technology, India. She transitioned her career into Information Technology (IT).
Mini has integrated project management initiatives into educational boundaries throughout Michigan. During Mini's 15+ years of IT experience and talent she has created workshops for universities, schools, and nonprofit organizations. Mini's current High School Project initiative is to implement digital badges! (Good Luck) Mini has established PMO offices, and currently she is a Manager for the EPMO Office at Little Caesars Enterprises/Ilitch Holdings.
Mini believes her active volunteerism, networking events and professional development in leadership has made her an assertive leader, coach and mentor. Mini feels that her professional and personal life is enhanced when she gives back to the community. It also allows her to learn about different cultures, meet new people, and share her talents.
PMIGLC is recognized as a national powerhouse within our community. PMIGLC volunteers united as one vessel to successfully host the 2019 Spring Symposium and 2019 LIM (Leadership Institute Meeting) in back to back weekends. We have talented, strong volunteer leaders who create an environment where each volunteer feels empowered to work together for a common goal to meet the purpose of the event and our colleagues.
Congratulations Minimol Mathew, you meet all the qualifications to be PMIGLC's Volunteer Spotlight woman of the month. You Rock!