From the President's Desk
Greetings and a very happy New Year to the Great Lakes Chapter members and families!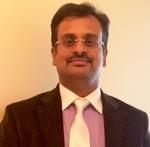 My name is Rajesh Sivakumar and it is indeed a great honor for me to serve you as President of our esteemed chapter for 2021.
What a year 2020 turned out to be for the whole world… we could not wait for it to be over. We have now started the New Year with hopes and wishes for it to be a healthy, happy and prosperous one for all. Read the entire message from Raj.
---
Upcoming Meetings
January Quarterly Breakfast Meeting
January 22 - 7-8 am
Preserving Your Value Behind a Mask and Screen
This interactive breakfast meeting session will engage participants by encouraging them to share their experiences over the past year of living, learning, and working during a global pandemic. The presenters will provide some practical tips to engage teams at a distance and to maintain effective communication – despite needing to be behind a mask and/or a screen. The presenters will also discuss ways in which we can all perform Psychological First Aid for ourselves and others, at work, school and home.
Speakers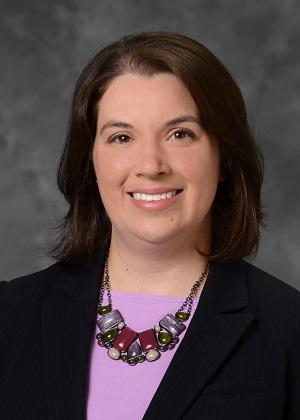 Courtney Stevens is the Director of Virtual Care for Henry Ford Health System and has been with the system for over 13 years. She started with HFHS in Process Improvement as a management engineer, where she has applied her industrial engineering and project management skills to various projects to aid in health system integration and alignment. She transitioned to Customer Engagement/Care Experience where she helped to improve the customer experience through project management, data/root cause analysis, training, and process improvement initiatives. As of 2016, Courtney accepted a leadership role in Virtual Care, developing the strategy and standards for telehealth expansion throughout Henry Ford Health System's continuum of care.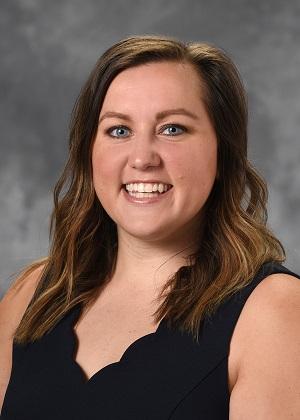 Ally Hunter is a Virtual Care Consultant for Henry Ford Health System and recently joined the Virtual Care team back in April 2020. She serves as a strategic advisor and partner to project champions, driving implementation efforts and supporting adoption efforts. Prior to joining Henry Ford Health System, she spent 5+ years working in patient advocacy at the Lupus Foundation of America, North Carolina Chapter (LFANC). She began as the Patient Services Manager in 2015 and assumed the role of Operations Director in 2018. There she was responsible for developing, managing and evaluating the LFANC's patient services – providing resources and assistance navigating a Lupus diagnosis.

February Monthly Meeting
February 8 - 6-7 pm
Holistic Agile Approach in Engineering - Product Development
Today, automotive companies are following the autonomous trend. Automobiles have many more functions and features than they used to, from heated seats to infotainment, to Advanced Driver Assistance System (ADAS). For example, the Grand Cherokee Summit includes over 50 embedded software controllers, containing 20 million lines of code. And Tesla has just announced an 'Automatic Emergency Braking' feature which meets all new NHTSA (U.S. Department of Transportation's National Highway Traffic Safety Administration) requirements.
Speaker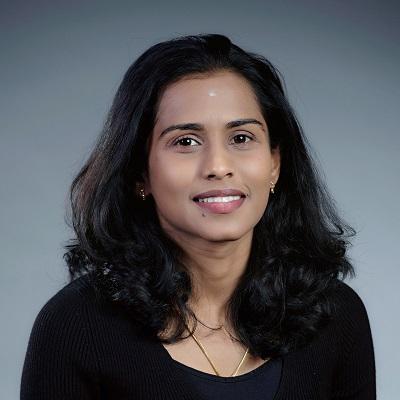 Just like the IRS tax auditor that everyone likes to avoid, Subathra Ravi may not feel like the most popular person, but her role as Quality Auditor is essential for the meaningful exchange of information across product groups. Subi is a millennial leader, who works to improve quality in Embedded systems in the Automotive industry. For the past decade, her experience includes System Engineering, Model Based Development, Quality Assurance, Verification & Validation, and Project Management for Automotive Embedded Electronic Control Units (ECUs) and Consumer Electronics products. 

---
Professional Development Opportunities
PMIGL 2021 Virtual Symposium
April 23 - 8 am - 5 pm
Delivering Value in the New Normal
After careful consideration, PMIGL has decided to host the 2021 Symposium virtually in light of the lingering COVID-19 pandemic and governmental mandates. Our overall concern for the safety of everyone involved is an overriding priority and we are mitigating unnecessary risks. We remain committed to offering you a world-class virtual educational event on Friday, April 23, 2021.

Preparing for the PMP Certification Exam?
The NEW PMP Exam is here! Starting January 2, 2021, the PMP Certification exam will be in the new format. Here is a quick look at the way the exam content has changed and the prototype of some new questions we will see in the exam.
Workshop: The ·It· Factor for Scrum Masters/Project Leaders
February 26 - 9 am - 12 pm
T\This workshop covers critical, yet often overlooked, aspects that companies are looking for in scrum masters and project managers from the perspective of someone who has trained, certified and hired scrum masters and project managers. Whether someone is a traditional project manager or scrum master, it will cover how to be an entrepreneurial leader who fosters innovation, has an agile mind-set as a project manager, helps to develop a dynamic cross-functional project management office (PMO) and is a true servant leader.
Speaker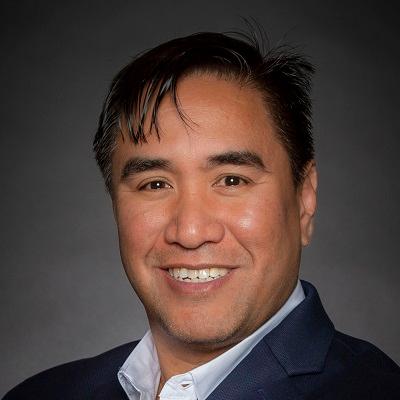 Niel Magsombol is an Agile Transformation Coach that has helped lead Enterprise Agile Transformations in Global Fortune 100 Companies such as Caterpillar, Prudential, Pfizer, Boston Consulting & Fidelity. He is also a John Maxwell Certified Leadership Trainer, Coach, Speake & DISC Behavioral Analysis Trainer. He·s Known as an insightful, energetic, and humorous motivational speaker that has presented at several Fortune 100 Companies, PMI, IIBA & Agile events around the country, universities, professional sports teams, and non-profit organizations on topics from Agile Transformation, Leadership, & Maximizing Human Potential.
Check out a short video on Niel's subject: IT Factor Promo PMIGL

---
2020 Accomplishments
A big thank you to our volunteer troop, our sponsors and the entire membership community for supporting us, motivating us and continuing to believe in us. In 2020 we were able to accomplish:
New website migration.
Implementation of new PMIGL logo in materials.
New PMIGL chapter charter finalized and approved.
First successful virtual symposium with 400+ attendees.
30 PDU opportunities offered between Dinner meetings, Breakfast meetings, Workshop and Symposium.
Offered many new outreach virtual activities - Construction, Military, University level training collaboration, PMI 101 for Teens Virtual events, Bring your Kid to PMI.
Awarded scholarships thru PMIEF.
Membership retention activities - awarded 99.7% in chapter at PMI level.
PMI R4 level food drive for local chapters.
2020 PMIGL Operations Handbook updated.
---
Communications
PM Musings
Resistance to Change
by April Callis Birchmeier
Resistance to change is natural and inevitable. Turning a blind eye to resistance is a great temptation, but recognition is the first step in addressing and defusing it. As we just witnessed in Washington D.C., ignoring a growing resistance to change has consequences. Read the complete article.
---
Welcome New Members
View the list of new members who joined in December.
February 17- 6-7 pm
---
Chapter Sustained Sponsors
Platinum Level
Gold Level