<< Back to Calendar
January 2021 Quarterly Breakfast Meeting - Virtual
Preserving Your Value Behind a Mask and Screen
This interactive breakfast meeting session will engage participants by encouraging them to share their experiences over the past year of living, learning, and working during a global pandemic. The presenters will provide some practical tips to engage teams at a distance and to maintain effective communication – despite needing to be behind a mask and/or a screen. The presenters will also discuss ways in which we can all perform Psychological First Aid for ourselves and others, at work, school and home.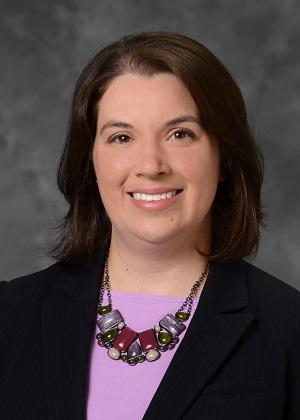 Speaker:  Courtney Stevens
Courtney Stevens is the Director of Virtual Care for Henry Ford Health System and has been with the system for over 13 years. She started with HFHS in Process Improvement as a management engineer, where she has applied her industrial engineering and project management skills to various projects to aid in health system integration and alignment. She transitioned to Customer Engagement/Care Experience where she helped to improve the customer experience through project management, data/root cause analysis, training, and process improvement initiatives. As of 2016 Courtney accepted a leadership role in Virtual Care, developing the strategy and standards for telehealth expansion throughout Henry Ford Health System's continuum of care.
Courtney has a Bachelor of Science in Industrial Engineering from Western Michigan University and Masters of Science in Engineering Management from Wayne State University. She also has 4 years of experience as a Senior Product Engineer at TRW Automotive Occupant Safety Systems in their driver side airbag and steering wheel division.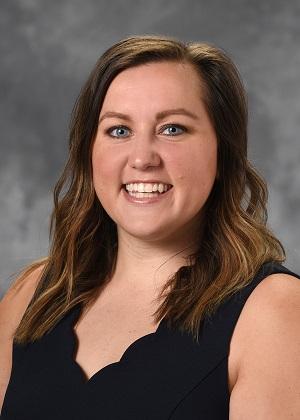 Speaker:  Ally Hunter
Ally Hunter is a Virtual Care Consultant for Henry Ford Health System and recently joined the Virtual Care team back in April 2020. She serves as a strategic advisor and partner to project champions, driving implementation efforts and supporting adoption efforts. Prior to joining Henry Ford Health System, she spent 5+ years working in patient advocacy at the Lupus Foundation of America, North Carolina Chapter (LFANC). She began as the Patient Services Manager in 2015 and assumed the role of Operations Director in 2018. There she was responsible for developing, managing and evaluating the LFANC's patient services – providing resources and assistance navigating a Lupus diagnosis. She began her career in client services consulting at Weber Associates out of Columbus, Ohio, with a focus on front-line support and field sales strategy. Ally graduated from Miami University in Oxford, Ohio with a Bachelor of Arts in strategic communication and a minor in entrepreneurship.
Agenda
Speaker Presentation: 7:00 am – 8:00 am

Attendees will receive 1.0 PDUs for this event.

REGISTRATION NOTE: Advance, online registration will close at 5:00 pm the Monday prior to the meeting.  Please register in advance.
Please click here for the Cancellation Policy & Informed Consent Release.
Register to this event