The Great Lakes Chapter is always looking for members who want to be more involved with the chapter. This is a great way to support the growth of the chapter and earn valuable PDUs for re-certification. We are currently in need of volunteers for a number of committee projects in progress. In an effort to match your interests and skills with the Chapter's needs, we need some information from you. If you are interested in helping out on one of our committee projects, please fill out the Chapter Volunteer Information Form and send it to our Director of Volunteer Program  and you will be put in touch with the committee chair.
Thank you for your interest in the GLC!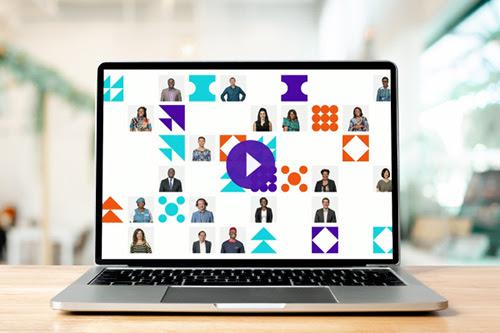 One-day, One-Month Gigs
Job Posting: Jan. 23, 2019
Description
One-Day and One-Month volunteer support roles with PMIGLC are available, as-required, and on a FCFS basis based on project headcount needs.  In addition to the event one-day, the project team will likely have planning meetings leading up to the event that you will be required to call-in to.  If you'd like to be considered for a One-Day Volunteer Gig like Symposium, PDD, or another event, please complete a volunteer application and indicate that role.
Keep in-mind that PMIGLC has many full-year volunteer roles that require no more than an hour per week time committment to fulfill.  However, sometimes work schedules and life demands inhibit a year-long volunteer role for a brief period of time. 
Contact Information
Kent Potts, director.volunteermangement@pmiglc.net
Manager, IT Outreach
SUMMARY:
Responsible for defining the annual plan for PMIGL IT Corporate Outreach, reaching out to corporations to realize the benefits of the PMBoK Framework and empowering their project managers to successfully lead their IT project management efforts. Works closely with Director of Corporate Outreach and other Outreach Managers on ideas that will help increase Outreach efforts for the chapter. Use reasonable means of communication with sponsors, including, but not limited to face-to-face meetings. Member of Executive Committee (EC), written, email, video, podcast, etc.
Team:  
·       Director Corporate Outreach – peer outreach role specific to business organizations and non-profit groups, developing communities of interest and increasing membership.
·       Outreach Construction Manager -- peer outreach role specific to the Construction Industry
·       Outreach Automotive Manager – peer outreach role specific to the Automotive industry
·       Outreach Healthcare Manager - peer outreach role specific to the Healthcare industry
·       Outreach Event Manager – works to support directors in event set up and administration.
·       Outreach Education Manager – works to create certification programs that are embedded into Universities
·       VP Communications:  As a supporting role for all communications related to outreach.
·       VP Marketing: As a supporting role for marketing and sponsorship agreements.
·       Meeting Event Vendor: Vendor/partner responsible for registration, web content, location negotiations, menus development. PDU code creation and recording for members in attendance.  
Tasks:
·       Develops and executes annual plan of activities in support of IT Outreach
·       Hold Quarterly Events for IT projects in form of Discussion Panels and Virtual Events
·       Build a team of volunteers for Event Management, Promotion, Marketing, and Sponsorship
·       Reach out to peers in other chapters for ideas on improving outreach efforts.
·       Works with other teams to support key functions
·       Prepares and compiles results from event survey after each event
·       Work with Outreach Director and VP on developing a rolling 3-year Event Plan
·       Report status plan and activities on a weekly basis to the Director and bi-weekly to the outreach team
·       Document all processes and procedures used in IT Outreach

EDUCATION and/or EXPERIENCE
·       Registered PMP is preferred but not required.
·       Current PMIGL member in good standing.
·       Project Management work experience in IT related field is required.
ESTIMATED TIME REQUIREMENTS
·       Ability to spend roughly 2 - 6 hours per week leading outreach initiatives and growing the capabilities of all direct reports for their increased role responsibilities in the chapter.
·       May require meetings with sponsors, volunteers, or vendors related to Outreach activities
EXPENSES
Establishes and maintains a forward-looking cost budget for these activities for approval by Director and VP of Outreach.  Expensed items including meals, parking, public transportation, and personal auto mileage to IRS guidelines must be pre-approved by VP of Outreach, for reimbursement as per established PMIGL guidelines.
If you are interested in learning more about this role with PMIGL, please complete our online volunteer application at   https://pmiglc.org/volunteer-application
Manager, Automotive Outreach
Role: Coordinate all aspects of Automotive Corporate Outreach events
 
Responsibilities:
●        Member in good standing with PMI & PMIGLC
●        Time requirements are roughly 2 hours per week.  Time requirements rise and lower as event dates near.
●        Follow the lead of the Corporate Outreach Director
●        Promote the project management profession through the planning and coordination of special events, as identified by the Outreach Team, designed to reach out to Corporations by promoting the benefits of PMI memberships for project managers within organizations
●        Incorporate feedback, suggestions and recommendations as necessary to enhance effectiveness and value delivered to the audience and chapter as they relate to the logistics of events/programs
●        Assist Event Manager to oversee events and presentations
●        Act as Master Coordinator or Host of Automotive-related Events
●        Responsible for inviting guests, speakers, and panelists for Outreach events throughout the year
●        Work closely with Director to Identify, Plan, Execute, Monitor & Control, and Close all tasks related to each event
●        Non-inclusive list of activities:
●        Develop a schedule for accomplishing assigned tasks for upcoming events
●        Assist to develop an agenda for the event
●        Identify all Event-Day volunteer positions needed
●        Coordinate with the VP of Marketing to market the event
●       Coordinate with the VP of Communications for publishing the event
●       Coordinate with the VP of Membership to obtain sufficient Event-Day volunteers for each event
●        Provide information to members and nonmembers on events when solicited
If you are interested in learning more about this role with PMIGL, please complete our online volunteer application at   https://pmiglc.org/volunteer-application
Manager, Member Retention
Purpose:
To make personal contact with new members with the goal of increasing their engagement with PMI GLC events and with other members.
Core Responsibilities:
•Within 30 daysof a new member joining the chapter, make direct contact with them by phone (preferred) and email.
•Inquire whattheir goals from membership are (PDU's, networking, professional growth,etc.).  The membership team will attempt to introduce them to theappropriate fellow members and chapter programs to help them achieve their goals.
•Invite them toan upcoming monthly dinner meeting. Their first dinner meeting will be complimentary (new for 2017).
•Ensure thatthey know how to access the chapter's digital assets, includingPMIGLC.org, monthly newsletter emails, and social media (LinkedIn,Facebook, and Twitter) as these will be their primary means to stay informed of the chapter's activities and to contact chapter staff.
•Respond tomember inquiries from email, PMIGLC.org forum, and social media within 24 hours.
•Access totemplates and scripts will be provided by Membership VP and Director.
•Assist the Manager of Membership Customer Service their activities.
•Assist with Membership projects and events.
•Make suggestions to continuously improve processes in the membership team andfor the experience of all members.
•Additional activities, as time permits, may be available.
Typical Time Commitment:
All of PMI Great Lakes Chapter's Executive Committee, Directors, and Managers are volunteers. We value all of the effort that our volunteers provide for the chapter and to their fellow members. We are also very respectful of volunteers' time. As such, each volunteer role is designed to require only 2 hours of chapter related activity per week. Participation in special projects can increase the time needed for chapter activities. Please use your best judgement to ensure a sustainable volunteer experience.
If you are interested in learning more about this role with PMIGL, please complete our online volunteer application at   https://pmiglc.org/volunteer-application
Director, Volunteer Management
Director of Volunteer Program works with the VP of Administration to handle volunteer needs within the Great Lakes Chapter (GLC). Director of Volunteer Program is a non-voting member of the Board of Directors. This is an excellent opportunity to receive additional experiences and skills while serving the PMI GLC and the Board of Directors.
Description of Activities to be performed by Director of Volunteer Program:
●      MUST BE A GREAT LAKES CHAPTER MEMBER.
●      Role must be voted and approved by EC.  Person must be voted and approved by EC.
●      Back-up to VP of Administration
●      Be proactive in contacting potential volunteers and Board Members for opportunities
●      Maintain the volunteer spreadsheet
●      Provide volunteer status once a month for the Board of Directors meeting
●      Work with the VP of Administration to execute and possibly refine the Volunteer Process within the chapter
●      Be willing to alternate taking meeting minutes, with the VP of Administration, for the monthly PMI GLC Board of Directors meetings
●      Communicate with the Webmaster to maintain volunteer opportunities on the website
●      Oversee and direct new volunteer on-boarding actions.
●      Oversee and direct annual volunteer appreciation event and gifts.
●      Oversee and direct other initiatives like Volunteer Spotlight
If you are interested in learning more about this role with PMIGL, please complete our online volunteer application at   https://pmiglc.org/volunteer-application