Volunteer Spotlight
Meet Michele Patera, PMIGL 2023 President - Volunteer Spotlight for September 2023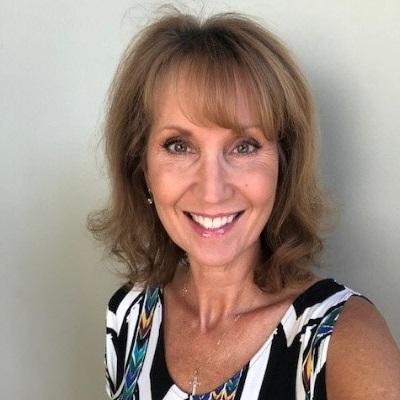 Michele has been a member of PMI for many years. Her Great Lakes Chapter volunteer journey started in 2017 as the brand marketing manager. She continued her volunteer services as the Director PD – Symposium, VP Administration, and currently as the chapter's 2023 President. The chapter President is a three-year volunteer role that started as the President-Elect in 2022 and includes the Past President role in 2024.
In collaboration with other PMIGL volunteers, her focus has been members' professional development, social good, and mentorship. She is also involved in creating networking opportunities for PMIGL members.
She is Director of Program Management and Operation in the Telecommunications Industry specializing in Global Services Programs. She received her BSBA degree from Central Michigan University and obtained a Master's Certificate in Project Management from Stevens Institute.
Michele, congratulations on being our Volunteer Spotlight honoree for September 2023. We wish you continued growth and success.
Thank you for your contributions to the PMIGL!
Check out Kent Potts' interview with Michele.
---
Meet Dr, Ann Skinner our PMIGL Spotlight Volunteer for June2023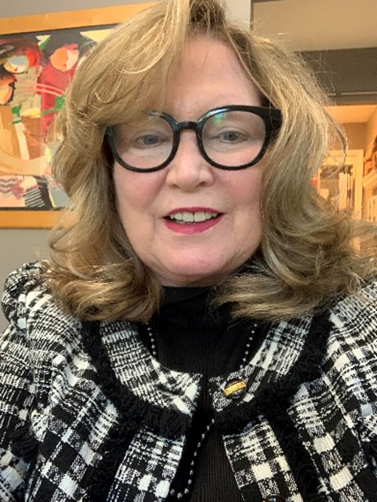 Dr. Skinner has volunteered in continuous service for PMIGL since 2004. Her first volunteer experience was organizing speaker events (2004), then she served as PMI PMP Certification Director, followed by VP Professional, then VP Outreach and currently working as Director of Academic Outreach.
Her professional PM career and experience ranges from EDS to Ally Financial, to Blue Cross to Comerica, as well as an Adjunct Professor of Project Management at Macomb Community College and Central Michigan University,
She also shared her knowledge to help PMP/CAPM candidates pass their exams.
We wish you continued growth and success, Ann. Thanks so much for your inspiration.
Congratulations on being our Volunteer Spotlight honoree for June 2023.
---
Meet Kandra Chinnshaw our PMIGL Spotlight Volunteer for March 2023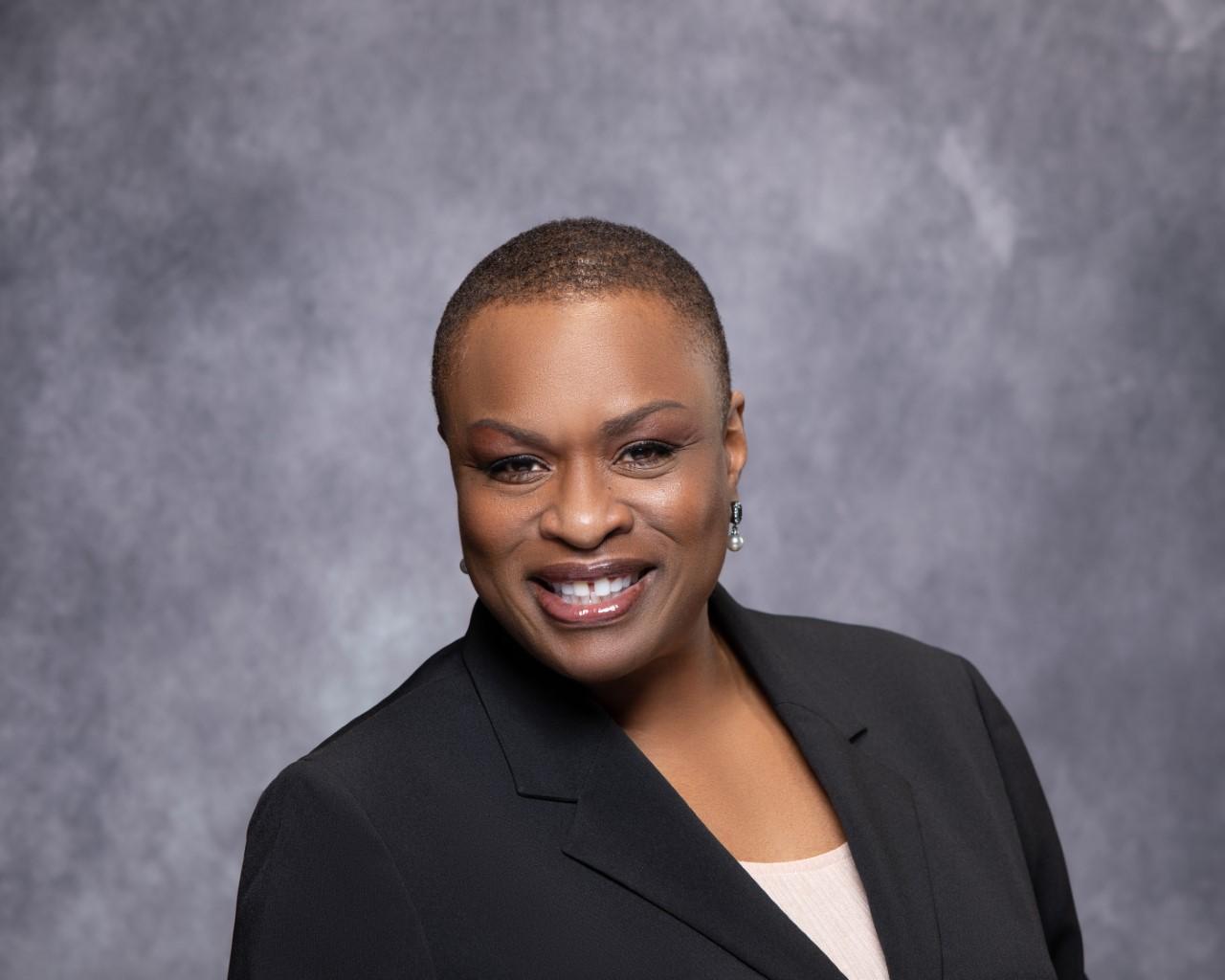 As a PMP Certified Professional, I have a strong background in IT management and Event Planning.  The PMI-Great Lakes Chapter allows me the creative latitude and full support to develop best-in-class "Professional Development Days and Workshops".  Our goal is to keep members fully engaged in the latest and most effective trends in the industry. 
As Director of Seminars since 2019, I've had the honor to speak at the University of Michigan-Dearborn campus, on the topic of "Interview Preparation".  I also performed volunteer services for the "PMI 2022 Golf Outing", as well as "Game Host" for the PMI 2022 Transition meeting in support of our new President, Michele Patera.  
Additionally, I attended the PMI 2022 Global Summit in Las Vegas, Nevada where there were many interesting topics presented by vibrant, thought-provoking speakers.  I enjoyed the festivities and award ceremony with all my colleagues and danced most of the night with Synthia Adams, VP of Communications, and Michelle Baker, Symposium Director.  Yes! we still got the moves.
I am currently employed by the State of Michigan (DTMB), Cybersecurity and Infrastructure Protection office.  In this role, I also facilitated the state sponsored, 2022 Michigan Cyber Summit; another awesome experience!  I recently received a "Ford Recognition Award" and an "EPITEC Top Performer" acknowledgement for which I am very proud.  In my spare time I love to dance and enjoy live music.  I am also a member of the "Novi Toastmasters", which is a fun way to improve my public speaking skills. 
My greatest aspiration in life is to stay relevant, make a difference and continue to learn!
Thank you PMIGLC for this great accolade!
---
Meet Karen Graham our PMIGL Spotlight Volunteer for December 2022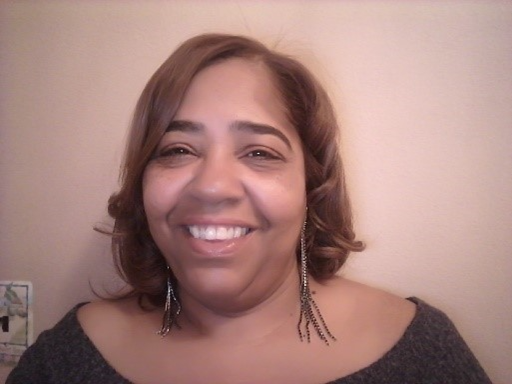 Karen has volunteered in continuous service for PMIGL since June 2018. In fact, she has been the unseen champion of this quarterly Volunteer Spotlight article that so many of us read and enjoy. Karen is a focused IT Manager with 10+ years of background in IT program management and is driven by purpose and organizational value. She offers a solid background in employee coordination and project management. She is highly skilled in developing strategies to accomplish mission-driven goals of the company.
Karen holds a Masters of Information Systems degree from the University of Phoenix. She is passionate about improving programs, outcomes, and overall satisfaction. She has had a tremendous impact on the PMIGL volunteer network by encouraging and celebrating others.
We wish you continued growth and success, Karen. Thanks so much for your inspiration. Congratulations on being our Volunteer Spotlight honoree for December 2022.
---
Meet Marie Lee our PMIGL Spotlight Volunteer for September 2022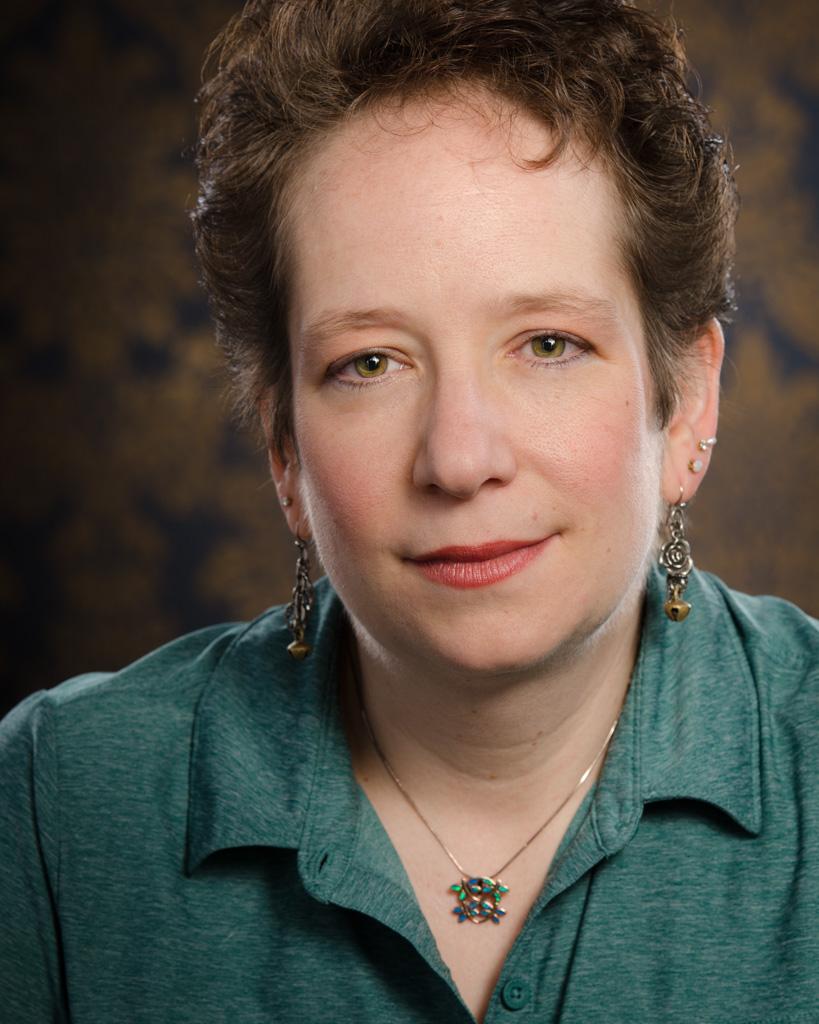 Every quarter I have the privilege of telling a great story. I would like to introduce Marie Lee. She is a Manager of Access Care Technology in Virtual Care at Henry Ford Health System. Marie deploys telehealth programs throughout the health system. Her career started with Henry Ford Health System (HFHS) in 2007 as the Training Coordinator for the Contact Center, the centralized appointment scheduling hub for 600 system's providers. Marie was engaged with the project team related to the electronic medical record system, Epic, with a project scope of 3 years and $300M. 
In 2017, Marie joined the Virtual Care team. Marie utilized her project management experience, her training skills, and her telecommunications background to effectively implement new programs. Marie is a certified project management professional (PMP), and a member of PMIGL since 2015. She has a Bachelor of Science in Communications Technology from Eastern Michigan University, and Master of Education in Instructional Technology from Wayne State University. Marie has intelligence, creativity, and a mindset to share her professionalism at PMIGL.  
In 2019, Marie began volunteering with PMIGL as the Manager of Breakfast Meetings. It was a new role the chapter created for members to engage in the professional development team. The creation and purpose of the breakfast meetings were to engage members who were unable to attend dinner meetings. The initial focus of breakfast meetings was to have a facilitator generate discussion among attendees for a very interactive learning and networking experience. Then Covid.  The initial plan changed to virtual meetings. Shortly after taking the role of Manager of Breakfast Meetings, the Director of Meetings position became available, and Marie moved into that role. "PMIGL has meaningful roles to establish hands-on experience, real world experience related to your profession. I love interacting with the Professional Development team and desire to bring quality, educational opportunities to members," says Marie.  
While the virtual meetings do not provide opportunities for in person networking, Marie believes the virtual format allows members to have the opportunity to attend meetings from any location and benefit from great speakers within PMIGL. The change of experience added the skillset of "host" for our virtual meetings. Marie is excited to have the opportunity to host an in-person meeting in the future.   
Marie reflects: "My volunteer experience has allowed me to be involved as a moderator for the annual Symposium. This past spring, I was the moderator for our Keynote Speaker.  It's been a pleasure to be able to lend my voice and stage presence for an important event for our chapter, members and guests. I had the opportunity to build my professional network through my interactions with both PMIGL members as well as our invited speakers. My engagement as a PMIGL volunteer, has also fueled my interactions in my profession and facilitates continuous learning in a way that feels easy and fun. I am grateful to have had the opportunity to move from a participant in the chapter to a more active volunteer role. As a chapter, PMIGL is focused on providing quality educational and social events for its members. I would encourage anyone who is looking to get experience from their membership, consider one of the many volunteer opportunities - from a one-time event to an ongoing role in support of PMIGL and scheduled activities."
Marie Lee, thank you for your continued service and sharing your story with PMIGL. Congratulations!
---
Meet Jeff Adams our PMIGL Spotlight Volunteer for June 2022
What can we all say to our Spotlight Volunteer Jeff Adams? Well Deserved!
"A quiet powerhouse"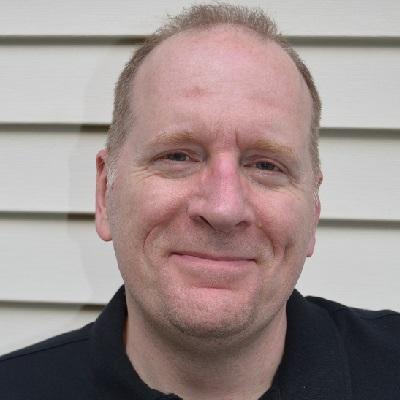 Jeff Adams earned his PMP certification in March 2009, upon completion he decided to get involved in the local PMI chapter activities. Jeff attended a Membership sponsored event. 
After a few visits with PMIGL, he inquired about volunteer opportunities. The Membership team immediately offered positions available. During the next few years within Membership, he volunteered in several roles, including Manager of Membership Promotion.
Jeff continued to inquire and become involved in the Communications team, performing the role of VP Communications. Jeff has also volunteered as Marketing in a Manager of Publicity capacity, I'm not sure if you're counting, Jeff has volunteered in four different roles while gaining real-time experience. What a brilliant way to attain leadership roles and participate in ongoing professional development with real-life experience. Volunteering with PMIGL has its privileges. Jeff is currently managing PMIGL's chapter website.  
Wait!!! It's not over yet! Jeff's 13-year involvement in PMIGL has given him many opportunities to network with fellow project managers in various industries. Engagement in the PMIGL chapter has allowed Jeff to make the career connections that led to a Healthcare Project Management position at Trinity Health. Jeff used his opportunities from volunteering with PMIGL, to elevate to the position of Senior Project Consultant with Blue Cross Blue Shield of Michigan.
If you're inspired by our selected Spotlight Volunteer, Jeff Adams, get involved with the chapter, ask questions, lean in on volunteer opportunities, take challenges, and get to the sole purpose of PMIGL's true reason for being "The Best Chapter in Michigan." PMIGL wants you to believe in yourself. PMIGL offers opportunities for you to go after your goals, let PMIGL help you succeed…
Thank You, Jeff, for sharing your experience.  We are a better Chapter because of volunteers like yourself. Congrats!
---
Meet Meet Gil Rollins our PMIGL Spotlight Volunteer for March 2022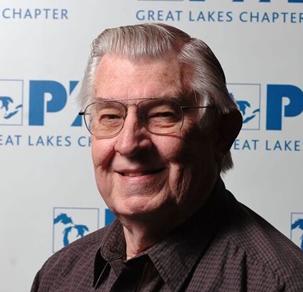 Gilbert Rollins (Gil) graduated from General Motors Institute with a degree in Mechanical Engineering. Let's talk about old-school genius. Immediately after graduation, Gilbert went into the new field of data processing, when computers were powered with vacuum tubes. He was involved in the design, development, and implementation of GM's first internal numerical control system, INCA. Gil knew nothing about Project Management. While at EDS, Gil joined PMI and GL on November 4, 1996, and volunteered with the Membership team where he helped with the first all-member survey of GL, a skillset he brought from GM and EDS. 
Gil was appointed to VP of Membership to fill a vacancy, and he was elected to the role for the next term, volunteering has its privileges! Gil has been elected to multiple terms as the VP of Membership, under his leadership, volunteering increased to 2100+ members.  As VP of Administration, Gil's team presented the "Best in Class VOICE" volunteer process to PMI.  As VP of Finance, he developed and presented our PMI's budgeting process, (Best in Class, to Regional leadership). Gil has served on the Board since his first VP of Membership role and is currently serving as Director of Finance (Operations). Wow, what an impressive narrative of a PMIGL volunteer. We should all feel inspired as we continue to showcase the best volunteers in the world!
 Gil said, "I was nervous when presenting the All Member Survey results to the board". As I worked with them, I learned they were truly after value for the members, as well as, other stakeholders. Over the years, volunteer leaders in the chapter have worked across their various areas to get the best results for the members. That in turn, expanded the skillsets of the volunteers and allowed them to bring stronger skills to their employment efforts." Gil continues to note broader results.
"It's true PMIGL membership was reduced from the high point, as we spun off 3 other Michigan chapters. The strategy produced value to our members in those areas, and new member chapters. I volunteered to develop our investment strategy and the result has helped the chapter weather the recessions, the pandemic and we are still able to provide increased value to our stakeholders. The shared budgeting process has hopefully helped other chapters plan and grow as it has worked for us."
A former president stated, "PMI had to take up a collection from the board to cover a deposit for a dinner meeting." Not anymore! PMIGL can regularly put on events, providing value for nearly 600 attendees, without a collection from members. This is the epitome of why the "Spotlight Volunteer" was born. PMIGL wants to reveal to members and volunteers how the exposure to being in an environment can strengthen their leadership skills to learn from seasoned volunteers, how members benefit from the volunteer roles offered, and how PMIGL benefits from the volunteers. Spread the good news, PMIGL is a great place to learn real-life experiences! Other chapters look to us as a thriving community with volunteer opportunities that offer real-life experiences and benefit your skillset to become a leader in your employment environment.  
Summarizing his thoughts, Gil commented, "Why would I continue actively volunteering long past retirement? Rather, why in the world would I want to leave the great group of dedicated volunteers we have in the Great Lakes Chapter! I trust the new generation of volunteers will find as much value in their efforts as the current generation of leadership." Remember, fortune favors the Brave! Be bold, Be Brave, Volunteer!
---
Meet Suja Joseph our PMIGL Spotlight Volunteer for December 2021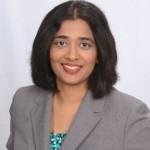 Suja Joseph is our final Spotlight Volunteer for 2021. Suja has been with PMI Great Lakes for 11 years. Her portfolio includes Project Lead, ITSM Service Delivery Lead and Business Service Analyst, just to name a few. Suja's background includes the ITIL domain specifically ITSM Consulting, along with Onboarding and Offboarding. Her skill set has landed her with a real estate title company working as IT Program Manager and IT System Analyst, Senior. Her employment in Information Technology has led to great strides in her personal and professional life.
Suja has a stellar career. Her volunteer experience with PMIGL as a Speaker, Director and Manager are remarkable. However, her story is a testament to why PMIGL is known for its leadership, skill set, and volunteer commitment and dedication. Why? Suja performs her volunteer role from Houston, Texas. Yes, you read correctly.
Suja states her role has opened new doors and opportunities for her career. PMIGL has given her the space to have a different perspective related to how she works with different speakers nationwide. She has learned to adjust easily to circumstances and how to handle tough decisions, enhancing her skills in empathy, better communication, negotiation and persuasion. These skills are needed due to the boundaries of the new work zone of the pandemic.
Thank You, Suja. Your work and commitment are commendable. It has revealed excellent leadership, and proof PMIGL is the best chapter to volunteer, because of people like yourself.
All Spotlight Volunteers for 2021 have been remarkable. The pandemic gave every candidate a reason not to perform, volunteer, or simply give up. However, each elevated their commitment to stay on course and do their volunteer assignments with PMIGL. The chapter is very fortunate to have each of them!
---
Meet Surya Prakash our PMIGL Spotlight Volunteer for September 2021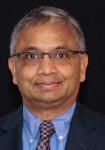 In his spare time, Surya enjoys running and has participated in several half marathons. Surya is very active in his community, such as serving as treasurer on the Deerbrook Subdivision board, membership with the Asian Middle Eastern Employee Resource group and has raised funds for many charities.
Surya enjoys being an avid volunteer with PMI Great Lakes since 2007, with a passion to further the mission of the project management profession.
As Vice President of Membership, some of his key accomplishments includes hosting PMIGL events along with:
In 2020, happy hour, cocktail classes, trivia's, and of course lots of prizes.
 Received chapter recognition in 2020 for Excellence in Membership Retention.
 The 2021 spring happy hour included recognition of all volunteers and excellent food.
 Successful Golf Outing events in 2019 and 2021.
 As President in 2014, Surya presided over changes to the chapter bylaws with team members, which provided a better member experience. 
Conducted multiple chapter onboarding events for new members.
 As VP of Programs, Surya's leadership was instrumental in relocating the Annual Symposium to the Showplace in Novi, MI. This difficult but needed change improved quality speaking devices, improvement of food selection, visual ambiance and overall increased attendance and revenue.
PMIGL acknowledges the hard work and time of our volunteers, ordinary people doing extraordinary work to make PMIGL one of the best places to volunteer your services, gain experience, and meet wonderful people. Surya Prakash, you are our Spotlight Volunteer for September 2021. Thank You for your contributions, kindness, and sharing your professional experience to make PMIGL the perfect place to volunteer!
Prakash is a Principal Project Management Professional with Ally Financial, headquartered in Detroit. Surya has years of experience in Project Management, with companies such as KPMG, PwC, GM, and the City of Detroit.
Surya immigrated from India in 1989 with his wife Suneeta. Together they have raised their children in Michigan.
---
Meet Kent Potts our PMIGL Spotlight Volunteer for June 2021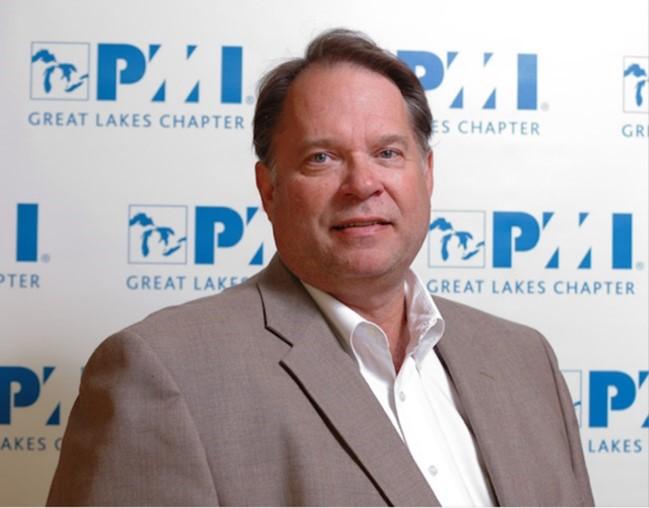 PMIGL's Spotlight Volunteer for June 2021 is Mr. Kent Potts. Kent was overwhelmingly selected by his colleagues, leadership, and report staff. Kent is well-deserving to receive this powerful notoriety as he embodies the volunteer spirit of mentoring, sharing, teaching, learning, with humor and excellence. Kent's leadership has a warm embrace that everybody is somebody in a volunteer role within PMIGL. This action should be embodied within the role description as Kent's quality with his volunteer role description. Kent's credentials, calmness, attention to detail makes him the perfect candidate for this award!
Kent Potts, PMP, is Program Manager for Automatic Systems, Inc., a designer and manufacturer of automated systems and automotive integrated conveyor systems. Kent currently serves as 2021 Director Volunteer Management and has served in various roles on the PMIGL Chapter Board for the past 8 years.
Kent's world-class professionalism includes various leadership, engineering, quality, and consulting positions within multiple locations of ASI, Meritor, AlliedSignal Automotive, Yale Materials Handling Corp., and Dover Corp. Kent has led multinational programs – most recently in China and Mexico. He has three US and EU patents pending for manufacturing process equipment and product designs.
Kent's educational armor is Master of Engineering and BSIE degrees from North Carolina State University in Raleigh, NC. He has practiced with PMP certification from Project Management Institute, Inc. since 2003. Kent has been published in Computers and Industrial Engineering articles and speaking events at several engineering and project management events.
Kent began volunteering in 2005 with PMI at the Metrolina Chapter in the Charlotte, NC area.
"I was drawn into volunteering because of how personable and professional the fellow volunteers interacted," said Kent. "I knew this was a winning group, and my talents would both grow and be appreciated. My family and I moved to Michigan around 12 years ago, and I've continued volunteering my time with PMI Great Lakes. I believe I've been blessed with great professional relationships due to my volunteer engagements. 
Congratulations Kent! A well-deserved honor as PMIGL Spotlight Volunteer to kick off the summer!! Thank You for your commitment and dedication.
---
Meet Jerry Gusmano our PMIGL Spotlight Volunteer for March 2021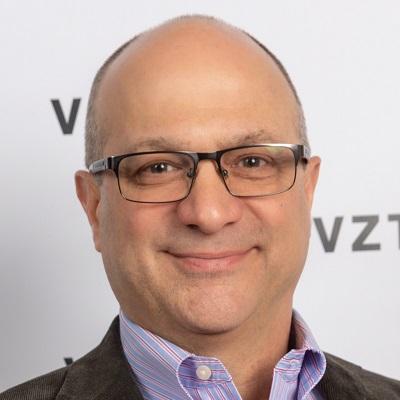 Welcome 2021! The stories created by PMIGL volunteers are always interesting, vibrant, and offer true reasons to volunteer.
Jerry Gusmano is currently employed as a Manager in Program Management at Verizon Wireless, HQ. He brings his expertise to large wireless network projects around the U.S. such as tunnel systems, airports, government buildings, and universities. Combined with Jerry's 24 years of service in the U.S. Navy and 12 years in the Electrical Wholesale industry, he has over 40 years of practical experience in project management, sales management, and leadership.
Jerry is in his 4th year as a volunteer with PMIGL and earned his PMP certification in 2018. He is currently studying for his Agile certification (PMI-ACP), with an expected completion date in late summer.
Jerry's former volunteer roles were assisting with the 2018 Annual Symposium, followed by his election as the Vice President of Professional Development. In this role, Jerry added world-class events to PMIGL chapter membership and enhanced the portfolio of events/training. Jerry revived the membership benefits during COVID with virtual relevant speakers, networking, continuing education, and volunteer opportunities.
As President-elect, Jerry is charged with supporting the current president in establishing PMIGL chapter goals for 2021. Jerry collaborated with sister chapters to create elevated experiences for Michigan chapters, including working with the Board of Directors on PMIGL's Charter and policies.
Jerry recalls when he first volunteered, he was intimidated to stick his neck out among so many Project Management Professionals. He realized the people within PMIGL were accomplished and talented. "I felt like I couldn't hold a candle in comparison to the education or length of time of the current volunteers with PMPs," said Jerry.
"I quickly learned that if I asked enough questions, I would receive enough answers to become a vital part of PMIGL's operations. I was encouraged to run for a highly challenging position, the VP of Professional Development. Volunteering for this role has given me more confidence in both my position at Verizon Wireless and within PMIGL. Working with other PMs has revealed to me that my volunteer experience has generated confidence and high value for my work outside of PMIGL. We bring results!! I have seen the difference between PMs who procrastinate, and those who take the bull by the horns and say, 'This is mine!' Accountability and responsibility in what we do makes a huge difference in the outcome of our projects. Personally, I have loved the challenge. Life is never boring when I am collaborating with my colleagues on the PMIGL Board of Directors. We have such a good time working together. I cannot imagine not being involved in volunteering with the PMIGL team. I consider them family."
---
Meet Nick Beneker our PMIGL Spotlight Volunteer for December 2020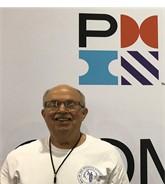 December is a month for celebration, new beginnings, treasured values, and lasting memories. Nick Beneker is our final Spotlight Volunteer for 2020, a fantastic way to end our successful journey for this year. 
Nick Beneker is employed as a project manager with the Michigan Supreme Court at the State Court Administrative Office in Lansing, Michigan. Nick is currently implementing an e-filing and document management system across 242 trial courts in the State of Michigan.
He has been a member of PMI since 2001 and earned his Project Management Professional (PMP) in 2004. In 2010, he earned his Risk Management Professional (RMP) certification. Nick joined PMIGL in 2017, has volunteered as a manager, and has been the Director of Meetings for three years. Nick co-hosted the 2019 Region 4 LIM event, which was a huge success, held right here in Detroit. Attendees said it was informative and fun.
Nick is thankful to PMIGL for the opportunity to volunteer in roles that offered great experience. The month before Nick joined the chapter, he was forced into an unwanted retirement by his employer of 37 years. PMIGL provided moral support, networking opportunities and a chance to continue practicing his project management and leadership skills at a critical juncture in his life. He states as of today, he has "the best job ever" with the
Michigan Supreme Court, and a role with PMIGL, a great organization to promote project management and leadership.
"Many thanks to the leaders and members of PMIGL," said Nick. "I have many friends in the chapter and look forward to continuing my volunteer work." 
PMIGL has a wonderful community of resources, professional development events, and good people. PMIGL has many resources, such as Nick, within our volunteer community, providing you access to dialogue with people who have a wealth of information. Maybe you need help mitigating a risk to successfully close your project. The PMIGL volunteer community can help! Thank You Nick, PMIGL is proud to announce you as our December 2020 Volunteer Spotlight.
---
Meet Carla Patrick-Fagan, PMP, our PMIGL Spotlight Volunteer for August 2020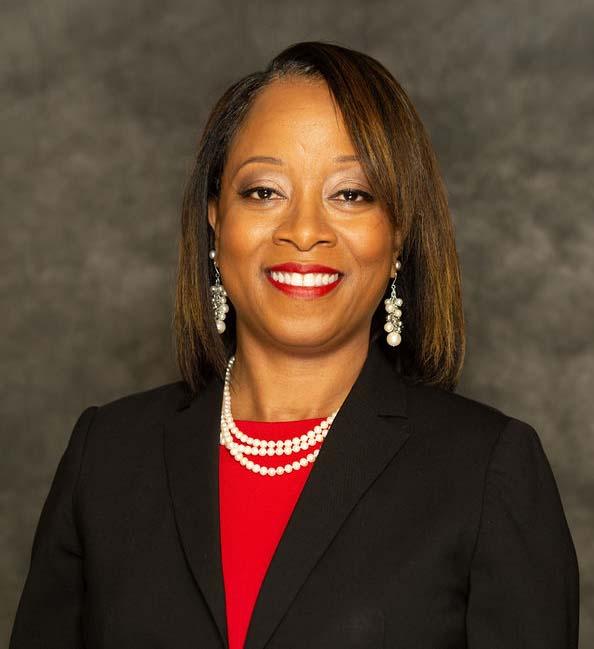 Ms. Patrick-Fagan earned her PMP in 2008 and her professional career is impressive within the healthcare industry including Blue Cross Blue Shield Michigan (BCBS), Pfizer, and IBM. She is currently self-employed and inspects companies for compliance with the Prescription Drug Marking Act (PDMA) and the Fair Credit Reporting Act while between full-time opportunities.
Ms. Patrick-Fagan's professional career is impressive within the healthcare industry including Blue Cross Blue Shield Michigan (BCBS), Pfizer, and IBM. In 2008 she obtained her PMP.
One of her early volunteer opportunities with PMIGL was introducing Speakers during the 2018 Symposium. Carla has volunteered with Membership Outreach, Communications (FB Manager), and currently serves as the Director, Member Promotion. PMIGL offers her a diverse group of colleagues from all over the world, who have enriched her experiences.
In her current role with PMIGL, she's enjoyed planning events with Membership, Symposium, Professional Development, Communications and the Annual Golf outing teams. Ms. Patrick-Fagan has an MBA from Walsh College, and a Master of Health Services Administration from the University of Michigan Ann Arbor. She earned a Bachelor of Science degree in Social Science from Michigan State University.
Ms. Patrick-Fagan is an active member of the National Association of Parliamentarians (NAP), studying to become a Registered Parliamentarian. She considers herself a Robert Rules 'nerd'. Ms. Patrick-Fagan is a member of the Delta Sigma Theta Sorority, where she served for eight years as the chapter's Parliamentarian.
PMIGL would like to say thank you and congratulations for your service and commitment.
---
Meet Synthia Adams our PMIGL Spotlight Volunteer for May 2020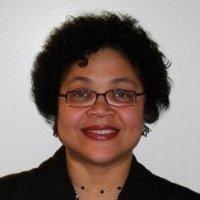 Synthia's story is remarkable and she was excited to accept this honorable nomination. She joined the PMI Institute in August 2014. Synthia attended her first meeting a few months later and to her delight, it was a fantastic gathering. There were giveaways, raffle tickets and she selected the idea table where Kent Potts, then VP of Marketing was in attendance. Synthia committed to join the Sponsorship team that same day. Synthia was truly impressed with what she saw and who she met. She loved the vibe of the people and has been hooked ever since that day.
At Synthia's first symposium, she served as the Poster Presenter. Today, her role is the Director of Symposium for PMIGL, 2020. "I'm so proud to have this opportunity to receive practical experience, leadership and gain professional exposure while doing what I enjoy," Synthia said.   
How much more do you need as an inspiration to volunteer for PMIGL! 
Synthia earned her Bachelor of Science in Business Administration from Wayne State University, focused on Management and Marketing. She is PMP certified with 10 years of professional experience and serves as Senior Consultant in the Managed Services group. Synthia brings a cross industry experience base to support her clients. As part of her impressive career, Synthia has held corporate positions in healthcare, automotive, utility and gaming.
PMP certification offers dual capabilities that add value to your personal life. Synthia has met wonderful friends, as well as familiar faces at our Symposiums and Professional Development Day events. We have repeat patrons and sponsors and it is fun seeing everyone and sharing conversation.
Congratulations Synthia we appreciate your volunteer services to PMIGL!