The Project Management Institute – Great Lakes (PMIGL) has been serving its members and stakeholders of Metro Detroit since 1979. PMIGL is the region's largest chapter in terms of membership and number of events offered.
PMIGL offers following means of advertising:
Chapter Sustained Partnership
Events Sponsorship (i.e., annual Spring symposium, professional development day, golf event, annual open house and/or job fair)
Monthly HTML newsletter: Baseline News (12 issues)
Monthly Dinner Meeting and Forum Email and Reminders (twice per month)
Dinner meeting sponsorship and slide deck advertising
Web advertising
For information on these offerings or to discuss a customer offering to help you achieve your desired business results, contact Jayaram Narasimhan, Director, Sponsorship at director.sponsorship@pmiglc.net.
DTE Energy
DTE Energy is a Detroit-based diversified energy company involved in the development and management of energy-related businesses and services nationwide. Its operating units include an electric company serving 2.2 million customers in Southeast Michigan and a natural gas company serving 1.3 million customers in Michigan. The DTE portfolio includes energy businesses focused on power and industrial projects; renewable natural gas; natural gas pipelines, gathering and storage; and energy marketing and trading. As an environmental leader, DTE utility operations will reduce carbon dioxide and methane emissions by more than 80% by 2040 to produce cleaner energy while keeping it safe, reliable and affordable. DTE Electric aspires to achieve net zero carbon by 2050. DTE is committed to serving with its energy through volunteerism, education and employment initiatives, philanthropy and economic progress.
Information about DTE Energy is available at:
dteenergy.com, empoweringmichigan.com,  twitter.com/dte_energy and facebook.com.
Visit DTE Energy
Judge
Working at the crossroads of people and transformative technologies, The Judge Group delivers innovative business solutions – powered by top talent – to help organizations reach their strategic goals and realize opportunities now and in the future.
The Judge Group is a leading professional services firm specializing in talent, technology, and learning solutions. Our services are successfully delivered through a network of more than 35 offices in the United States, Canada, China, and India. The Judge Group serves more than 40 Fortune 100 companies and is responsible for the placement of more than 4,500 professionals annually across a wide range of industries.
Judge group's Talent Solutions Overview can be found at Judge.com
Latest Job Opportunity at https://www.judge.com/jobs/
Judge is headquartered in the Greater Philadelphia area. The local Judge office is located at 27777 Franklin Drive Suite 1540, Southfield, MI 48034 and can be reached at 248-253-9500 or by emailing vriggs@judge.com

IIL
Our deepest purpose as a corporate training company is to enable the growth and success of individuals and organizations with long-lasting, high quality learning. With over 30 years of experience, IIL is the learning partner of choice for companies and individual learners worldwide. Our solutions include organizational competency assessments; training; consulting, coaching and mentoring; and blended learning solutions tailored for results. We operate with our three core values – INTELLIGENCE, INTEGRITY, and INNOVATION – with an ultimate goal of making a positive difference in every life that we touch.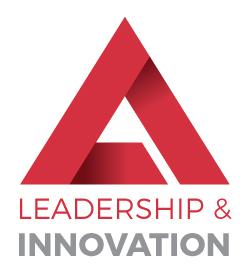 Intelbee inc.
Intellibee is a global Information Technology services company that provides enterprise integration services. We offer services in the Information Technology areas of cloud computing, wearables, IoT, mobile application development and analytics in big data. Our offices have state-of-the-art engineering centers, which are located in Southfield, Michigan and San Francisco, California.
IntelliBee works to create IT solutions throughout the government, healthcare, auto and finance industries using cloud platforms and prototype driven agile methodologies. IntelliBee has a 360-degree relationship with Salesforce as a Salesforce consulting partner.
Our products, IntelliFleet, IntelliJMS and IntelliFit are built on top of a robust salesforce platform. You can read more about the power of our products by visiting our products page. We pride ourselves on being a member of the National Minority Development Council with extensive government, healthcare and manufacturing domain experience.
In addition, our professional services division offers top-notch IT talent through the utilization of internal assessments and compliance checks. We consistently provide top talent to architects, engineering firms and test teams in the IT space.
MI-GSO | PCUBED
MI-GSO | PCUBED is the world's leading consultancy dedicated to project, program, portfolio and change management. We have over 1500 professionals in over 30 offices worldwide. We are a subsidiary of the Alten Group. We have become the trusted delivery partner of the most recognizable brands in Aeronautics, Defense, Automotive, Transport, Financial Services, and Energy as well as Government organizations, helping them convert their big ideas into reality.