Spring Symposium - We're Taking Walk-in Registrations!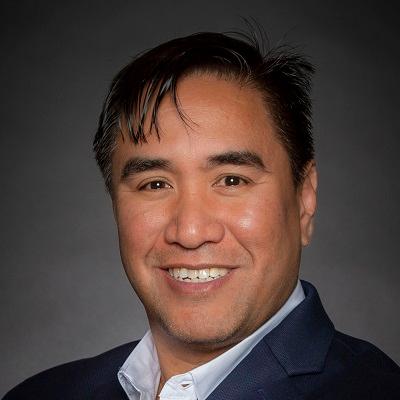 April 22 - 8 am - 5 pm
This year's Symposium agenda features opening and closing keynotes from Niel Magsombol and 3 breakout sessions with 4 speakers in each session. We know attendees will be unable to participate in every presentation so we're recording both keynotes and all 12 breakout sessions. Attendees can play the recordings when convenient and then self-report the extra PDUs. That's a total of 17 PDUs that can be earned for the 2022 Symposium!
Even though online registration has ended, we will be taking walk-in registrations on the morning of the event. 
We're Looking for Volunteers
PMIGL is always looking for members who want to be more involved with the chapter. This is a great way to support the growth of the chapter and earn valuable PDUs for re-certification. We are currently in need of volunteers for a number of committee projects in progress. Our current openings include the following:
Manager, Symposium
Manager, Speaker Packets and Contracts
Manager, Speaker Procurement
"Understanding Agile Behaviors" an IIL Advantage Program Webinar (Free for PMIGL members)
April 28 - 3 pm
A recent survey suggests that Agile is being used in 82% of organizations worldwide - you need to understand it to stay competitive. This session will show you the why, what and a little of the how of Agile, so you can start your learning journey with a good foundation. We will eliminate some myths, talk about what Agile really is and show you some techniques that you can use today. Don't miss out on a pragmatic discussion on how Agile can benefit you and your organization! 

PMP Application Workshop
May 7 - 12 - 4 pm
This PMP/CAPM Application workshop is designed to assist interested PMP Candidates in understanding the application and certification process as well as advise and assist candidates in crafting an acceptable application. 
Participants will: 
Gain insight into PMI® and PMI® certification and their requirements, including maintaining PDUs.
Be offered the opportunity to work with certified PMI members to translate past PM experience into a solid application and application narrative.
Gain advice on preparing for the certification exam.
Gain insight into how an application audit works.
Get the chance to ask questions to better understand the application and certification process

Speaker: Scott Vincent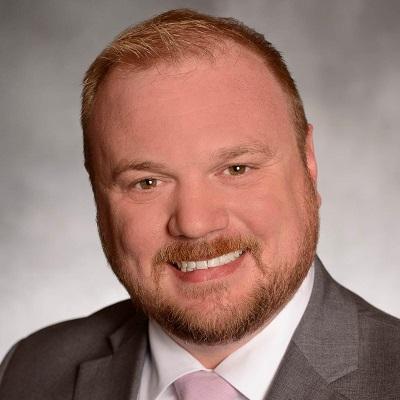 Scott Vincent is the newly appointed Director of Military Outreach for the PMI Great Lakes Chapter. Scott's career in Defense Acquisitions spans over 12 years. In that time, he has held various roles including Contract Administrator, Weapons Systems Instructor, Logistics Management Specialist, and Acquisition Program Manager. He has been recognized as a trusted business advisor for several program management and support teams including experience with the United States Army, the Defense Contract Management Agency, and the United State Space Force. Before joining PMI Great Lakes, Scott volunteered with the Military Outreach Committee for the PMI Mile High (Denver) chapter where he helped to create and present application workshops for PMP candidates as well as offered peer-advising services to transitioning service members in regards to career development and gaining PMI certifications. He is now bringing that resource to the Great Lakes Chapter.

May Monthly Meeting 
May 9 - 6-7 pm
Check back for more information as we get closer to the date.

"PMI Credentials and Various Ways to Study"
May 11 - 6:30 - 8 pm
The PMI Michigan Thumb Chapter has invited PMIGL to an event, PMI Credentials and Various Ways to Study. PMIGL members will be able to join the event for just $5.

May Quarterly Breakfast Meeting
May 20 - 7-8 am 
June Happy Hour/New Member Orientation
June 15 - 5-8 pm
PMIGL's first Happy Hour Event at Escape in Troy was well-attended, with a mix of new members, chapter volunteers, and guests. The rain didn't keep folks away from catching up since our last social event in November. We welcomed 11 volunteers, new members, and guests. We also had 27 volunteers who served the chapter in 2021 who were recognized with a small gift of appreciation. Folks enjoyed their favorite beverage along with great food provided by the Escape staff. A few members and guests enjoyed unlimited bowling. No winning team, just tons of fun! 

Details of our next membership event will be posted soon. If you haven't done so, please take a moment to complete the survey to help us plan future events.

Quarterly Construction Quality Management Panel Discussion
June 28 - 3-4:30 pm
Construction Quality Management Community of Practice( CQM) holds a quarterly meeting every last Tuesday of each quarter to discuss topics that would benefit our community in improving their processes and procedures for better quality management using the latest best practices shared by our members. This quarter's topic is Newest Technology Trends in Remote Construction Quality Management.