<< Back to Calendar
May 2022 Monthly Meeting [virtual]
Subject:  The World and How PMs Gravitate to PM4Social Good
The session connects the audience to several global initiatives and local initiatives to accomplish PM for Social Good.
Participants that are searching for Ways to give back to society are encouraged to attend and provide input to the chapter's initiatives.
Key Takeaways:
Inform members on the PMI initiatives underway that we can link into as chapter members, particularly the UN Sustainable Objectives and recording Volunteer Hours
Call to action from members to the chapter and Global PMI - understand how we as individuals can work together to manage challenge, change, and risk in uncertain times by engaging on outreach to our communities
Engage with PMIGL team leads and influence chapter programs in a panel discussion format
Understand and provide options to help high school and college grads to Project Management Careers with chapter initiatives with Central Michigan University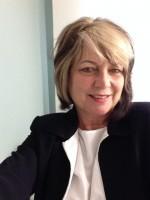 Speaker:  Ann Skinner
Ann, the current PMIGL VP of Outreach, is a seasoned Project Management Professional (PMP) applying her expertise in a major business system deployment at Ally Financial, in Detroit MI. Ann is pursuing her Business Management PhD in the School of Business and Technology, with focus on Project Management. She specializes in either the Start-up/Organization and Deployment of major initiatives. In almost every assignment, there is a large technology change coupled with business demands for reduced cycle time, costs or process re-engineering. Time after time, her Deployment experience has come into play on large projects on a specific implementation time frame. Ann is active in the community, church and local Project Management Institute (PMI) Great Lakes Chapter where she currently serves as Vice President of Professional Development. Golf, cooking, walking and snow shoeing are favorite activities when time allows.
Agenda
Speaker Presentation: 6:00 PM – 7:00 PM

Attendees will receive 1.0 PDU for this event.

REGISTRATION NOTE: Advance, online registration will close at 12:00noon the Wednesday prior to the meeting.  Please register in advance to secure your seat.
Note:  this in-person PMIGL event will be governed by the chapter COVID-19 policy.  Click here to read the policy.
Please click here for the Cancellation Policy & Informed Consent Release.
Please click here to read the PMIGL COVID-19 policy for in-person events.  By registering for PMIGL in-person events, you agree to abide by the PMIGL COVID-19 policy.
It is no longer possible to register for this event