<< Back to Calendar
May 2022 Quarterly Breakfast Meeting - Virtual
Subject:  Are you a Project Parent? – Project Parenting an approach to managing teams
While a servant-leader is a servant first and begins with a natural feeling to serve, a 'parent-manager' is a parent first and begins with a natural sense of nurture. While we often bring Project Management principles into our family scene to help us better organize and address issues, let us spend some time recognizing the valuable "lessons learned" from our home ground that can be plowed back into our workplace. Never was the role of a mentor, a coach, an empathetic "parent" collaborator felt more than in the recent years of uncertainty.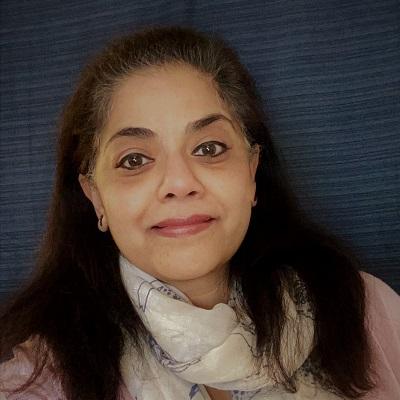 Speaker: Asha Subramanian
Asha is a highly motivated and culturally-sensitive team player, with 20+ years' experience in leading and delivering global IT projects. She has worked in major multi-national corporations and is grateful for the exposure and lessons she continues to learn. A Certified Project Management Professional and an Agile Certified Practitioner, Asha believes in giving back to the professional community. She volunteers at the local PMI – Great Lakes Chapter and has served the Chapter Board in many positions. She currently works for General Motors as the Senior Program Manager - Cadillac Digital Business Innovations.
Agenda
Speaker Presentation: 7:00 am – 8:00 am

Attendees will receive 1.0 PDUs for this event.

REGISTRATION NOTE: Advance, online registration will close at 5:00 pm the Monday prior to the meeting.  Please register in advance.
Please click here for the Cancellation Policy & Informed Consent Release.
Please click here to read the PMIGL COVID-19 policy for in-person events.  By registering for PMIGL in-person events, you agree to abide by the PMIGL COVID-19 policy.
Register to this event