<< Back to Calendar
2020 October Monthly Meeting - Virtual
From Project Management to Vice President
Taking on the role of Project Manager is an accomplishment all on its own. At some point, you were identified as someone that is well organized, communicates well and demonstrates leadership capabilities. Then becoming a successful Project Manager is an even bigger accomplishment. You've shown you can make a positive impact on your organization and deliver results. This in itself can be a very rewarding career with lots of variety and challenges. PMs are rarely bored. But what if you want to take your career in a different direction, and move up in an organization? This Presentation will talk about things to look out for on your journey and take advantage of that can lead to your next role.
Speaker:  Tom Keuten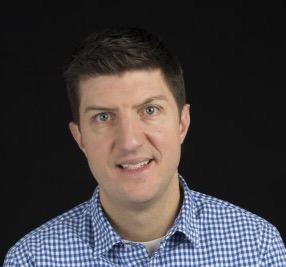 Tom Keuten serves as a Vice President for Rightpoint, an experience agency. Our programs deliver digital transformation through strategy, design, technology and change management. He previously worked for Capgemini, Pariveda and BDO, and has lead projects for great brands like Marathon Petroleum, General Motors, Amwy, Ford, DTE Energy, and many others. Tom has supported PMI for years, achieving PMP certification, working on the PMBOK Guide, leading the 2nd version of the OPM3 Model and managing Corporate Outreach in Great Lakes. He taught project management and PMO classes in the US, Europe and Asia. He earned his MBA from the University of Notre Dame after earning a bachelor's from Central Michigan University.
Agenda
Speaker Presentation: 6:00 pm – 7:00 pm

Attendees will receive 1.0 PDU for this event.

REGISTRATION NOTE: Advance, online registration will close at 12:00noon the Wednesday prior to the meeting.  Please register in advance to secure your seat.
Tickets
$10.00 PMI-GLC Member
$13.00 Non-Member
Please click here for the Cancellation Policy & Informed Consent Release.
It is no longer possible to register for this event