<< Back to Calendar
February 2021 Monthly Meeting - Virtual
Holistic Agile Approach in Product Development
Today, automotive companies are following the autonomous trend. Automobiles have many more functions and features than they used to, from heated seats to infotainment, to Advanced Driver Assistance System (ADAS). For example, the Grand Cherokee Summit includes over 50 embedded software controllers, containing 20 million lines of code. And Tesla has just announced an 'Automatic Emergency Braking' feature which meets all new NHTSA (U.S. Department of Transportation's National Highway Traffic Safety Administration) requirements.
The automotive industry is subjected to regulations and standards to ensure vehicle safety, performance, and quality, otherwise our roads would turn into chaos.
Product complexity has exploded in the automotive industry. A popular standard, 'Automotive SPICE' is a means to manage some of this complexity by continuously improving the development process.
Traditional predictive project management techniques are unsuited to such rapid change in customer expectations and government requirements and regulations. The PMBOK has expanded its scope to include adaptive techniques like Agile.
Over the hour, Subathra will discuss the advantages of an Adaptive Project Management approach using Automotive SPICE.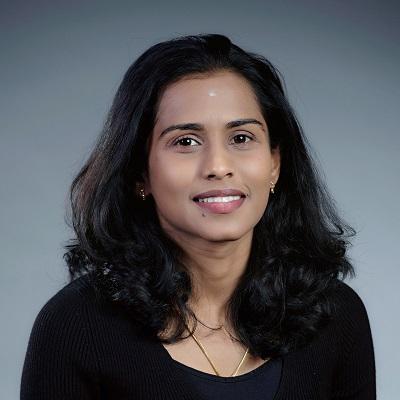 Speaker:  Subathra Ravi
Just like the IRS tax auditor that everyone likes to avoid, Subathra may not feel like the most popular person, but her role as Quality Auditor is essential for the meaningful exchange of information across product groups.
Subi is a millennial leader, who works to improve quality in Embedded systems in the Automotive industry. For the past decade, her experience includes System Engineering, Model Based Development, Quality Assurance, Verification & Validation, and Project Management for Automotive Embedded Electronic Control Units (ECUs) and Consumer Electronics products.
She is credentialed as an Automotive SPICE assessor (Provisional), Project Management Professional (PMP®), ISTQB Foundation Level Certified Tester, IATF 16949 2016 Auditor (Exemplar Global TL, AU, QM).
She has spoken for variety of areas, including guest lecture at university, a Startup case study at NACRA (North American Case Research Association), PMI symposium presenter, and provides organization/department training.
Agenda
Speaker Presentation: 6:00 pm – 7:00 pm

Attendees will receive 1.0 PDU for this event.

REGISTRATION NOTE: Advance, online registration will close at 12:00noon the Wednesday prior to the meeting.  Please register in advance to secure your seat.
Tickets
$10.00 PMI-GLC Member
$13.00 Non-Member
Please click here for the Cancellation Policy & Informed Consent Release.
It is no longer possible to register for this event