<< Back to Calendar
2021 November Monthly Meeting - Virtual
Subject: A Case Study Analysis of Inter-Organization Interactions during BIM Adoption in European Infrastructure Mega-Projects
The transport sector accounts for a large share of global CO2 emissions. To mitigate the impact of climate change, several sustainability-oriented large-scale infrastructure projects have recently been on the policy agenda such as electric road systems and expanding rail systems. A parallel development that is expected to accelerate the transition of the transport sector is digitalization.
Although ongoing for many decades, these initiatives have recently been augmented by virtual concepts such as artificial intelligence (AI) and smart city technologies. The integration of these digitalization tools at the organizational level poses both opportunities and challenges for the actors involved in infrastructure projects. An approach that is currently promoted in the infrastructure sector is Building Information Modeling (BIM). BIM supports decision-making that leverages various digitalization tools and applications.
Although the economic implications of BIM are widely discussed in the literature, the inter-organizational dynamics involving multiple actors in infrastructure projects are not fully grasped. Large infrastructure projects are sociotechnical endeavors embedded in complex institutional frames. The institutional norms, practices, and logics in them are significant. Responding to this scenario, the study conducted an institutional analysis putting the BIM approach in the inter-organizational context in infrastructure delivery. The presentation, based on empirical data drawn from three organizations in infrastructure delivery in Europe, will share the analysis of the tensions among the key actors during BIM adoption and implementation.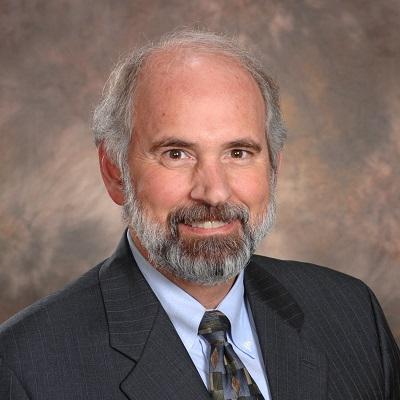 Speaker:  William A Moylan, PhD, PMP, FESD, DTM
Dr. Bill consults, trains, educates, provides expert witness testimony, and practices Professional Project Management and Construction Engineering. In February 2020, Dr. Moylan was named Professor Emeritus by Eastern Michigan University - College of Engineering & Technology, where he taught full-time for 18 years.
Dr. Moylan has extensive professional experience in all aspects of program and project management, including over eleven years internationally with Saudi Arabian American Oil Co, and since 1983 has been involved in implementing information technology. He has worked on new product development, manufacturing, information systems, facility engineering, and construction projects within the heavy construction, oil & gas production, petroleum, chemical processing, energy, academic, government, public service, automotive, and manufacturing industries.
In June 2005, Dr. Moylan completed his Ph.D. in Organization & Management with specialization in Leadership from Capella University. Dr. Moylan received his BS in Construction Engineering from Lawrence Technological University in 1974, and his master's degree from Massachusetts Institute of Technology in 1980, majoring in Project Management and minoring in International Business.
Dr. Moylan is active in a variety of professional societies and civic activities including American Society of Civil Engineers, Engineering Society of Detroit, Project Management Institute, Habitat for Humanity, Toastmasters International. Within PMI, Bill has been an active leader at the Global and local Chapter level. A member of Great Lakes Chapter since January 1986, he has serves as a VP for 6 years. He served on the PMI Global Board of Directors (two 3-year terms), Board Nominating Committee, PMI Educational Foundation Board, Certification Board Center, PMP Exam Certification committee, Awards committee, Chair - Assembly of SIG Chairs, leader of multiple SIGs, Faculty Advisor of University Student Clubs [EMU & LTU]. In September 2000, PMI honored him with their Distinguished Contribution Award.
Agenda
Speaker Presentation: 6:00 pm – 7:00 pm

Attendees will receive 1.0 PDU for this event.

REGISTRATION NOTE: Advance, online registration will close at 12:00noon the Wednesday prior to the meeting.  Please register in advance to secure your seat.
Tickets
$10.00 PMI-GLC Member
$13.00 Non-Member
Please click here for the Cancellation Policy & Informed Consent Release.
Please click here to read the PMIGL COVID-19 policy for in-person events.  By registering for PMIGL in-person events, you agree to abide by the PMIGL COVID-19 policy.
It is no longer possible to register for this event