Spotlight Volunteer June 2021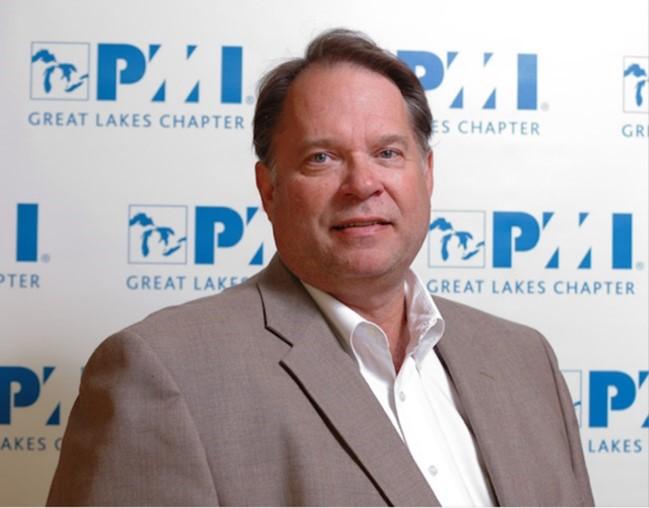 PMIGL's Spotlight Volunteer for June 2021 is Mr. Kent Potts. Kent was overwhelmingly selected by his colleagues, leadership, and report staff. Kent is well-deserving to receive this powerful notoriety as he embodies the volunteer spirit of mentoring, sharing, teaching, learning, with humor and excellence. Kent's leadership has a warm embrace that everybody is somebody in a volunteer role within PMIGL. This action should be embodied within the role description as Kent's quality with his volunteer role description. Kent's credentials, calmness, attention to detail makes him the perfect candidate for this award!
Kent Potts, PMP, is Program Manager for Automatic Systems, Inc., a designer and manufacturer of automated systems and automotive integrated conveyor systems. Kent currently serves as 2021 Director Volunteer Management and has served in various roles on the PMIGL Chapter Board for the past 8 years.
Kent's world-class professionalism includes various leadership, engineering, quality, and consulting positions within multiple locations of ASI, Meritor, AlliedSignal Automotive, Yale Materials Handling Corp., and Dover Corp. Kent has led multinational programs – most recently in China and Mexico. He has three US and EU patents pending for manufacturing process equipment and product designs.
Kent's educational armor is Master of Engineering and BSIE degrees from North Carolina State University in Raleigh, NC. He has practiced with PMP certification from Project Management Institute, Inc. since 2003. Kent has been published in Computers and Industrial Engineering articles and speaking events at several engineering and project management events.
Kent began volunteering in 2005 with PMI at the Metrolina Chapter in the Charlotte, NC area.
"I was drawn into volunteering because of how personable and professional the fellow volunteers interacted," said Kent. "I knew this was a winning group, and my talents would both grow and be appreciated. My family and I moved to Michigan around 12 years ago, and I've continued volunteering my time with PMI Great Lakes. I believe I've been blessed with great professional relationships due to my volunteer engagements. 
Congratulations Kent! A well-deserved honor as PMIGL Spotlight Volunteer to kick off the summer!! Thank You for your commitment and dedication.