Construction Panel September 2022
Construction Quality Management 
Community of Practice 2022 Events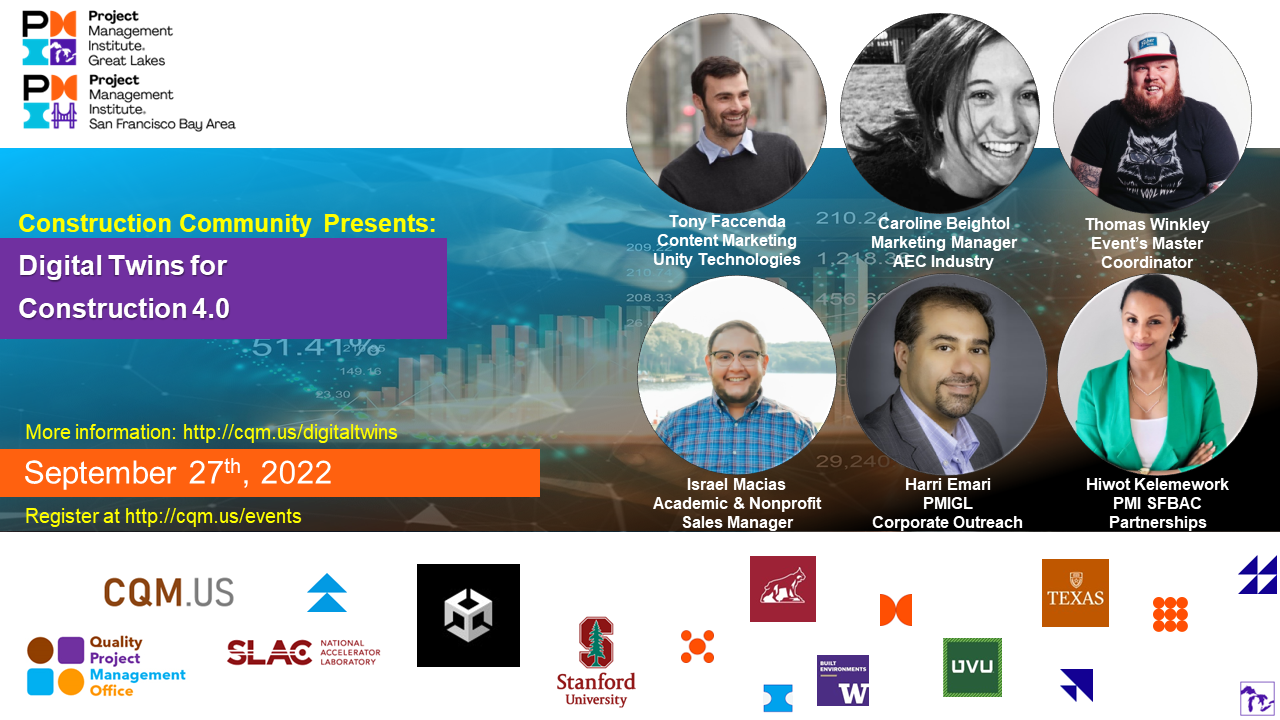 Construction Quality Management Community of Practice (CQM) holds a quarterly meeting every last Tuesday of each quarter to discuss topics that would benefit our community in improving their processes and procedures for better quality management using the latest best practices shared by our members. 
Our theme for 2022 is Digital Transformation for Construction 4.0 and for the first quarterly meeting in March, we will invite guests to speak on the topic of Project Management Information System.
For our September 2022 event, Managers from Unity Technologies will present their Digital Twin Solutions to improve Construction Project Quality for our AEC Industry.
CQM events are free and open to all professionals and students. The events are held on Zoom and will broadcast live on YouTube. Recordings will be available here.
---
September 27, 2022
CQM 4.0 Methodology for a Construction 4.0 Quality Management

November 29, 2022
4th anniversary of CQM Community of Practice & our Construction Quality Week 2022

Please click here for the Cancellation Policy & Informed Consent Release.
Please click here to read the PMIGL COVID-19 policy for in-person events.  By registering for PMIGL in-person events, you agree to abide by the PMIGL COVID-19 policy.
It is not possible to register for this event