<< Back to Calendar
Nov 2022 Monthly Meeting (virtual)
Subject:  Harnessing the Power of Adaptability to Boost Project Success
So you think you're adaptable? But are you, really and do your projects reflect that? We have learned in the last few years that the keys to success are in our ability to harness the power of adaptability. It applies to project management as well when we think about navigating unexpected conditions, uncertainty, and the drive to resilience. The best project managers demonstrate a high adaptability quotient (AQ) with the ability to navigate change and lead their teams to project success. That can be you when you join this session to tap into ways to level up your adaptability skills and help you reach your high AQ potential with project management.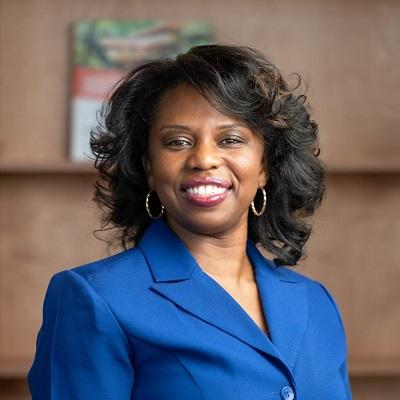 Speaker:  Dr. Esther Jackson
As a proven leader of innovation and change, Dr. Esther Jackson has a myriad of experiences in leadership, project management, talent development, and DEI. Positions as project manager and college instructor are her primary occupations in the Detroit, MI area. She serves as a National Advisor for Chapters with the Association for Talent Development (ATD) and NAC DEI committee lead. She is also a previous ATD Detroit Chapter President.
Dr. Jackson has presented nationally with ATD, BambooHR Summit, and Training Magazine Conference & Expo. Locally, she has presented for various ATD chapters and other organizations. Her presentation topics have included: adaptability, DEI, emotional intelligence, instructional design/training, and leadership development.
Dr. Jackson's credentials include a bachelor's degree in education and a master's degree in instructional technology along with her doctorate in higher education and adult learning. Since its publishing three years ago, her doctoral study on technology preferences of multiple generations in the workplace has received over 1,200 downloads. ATD recently published her published first book, Adaptability in Talent Development (available on Amazon).
Agenda
Speaker Presentation: 6:00 pm – 7:00 pm

Attendees will receive 1.0 PDU for this event.

REGISTRATION NOTE: Advance, online registration will close at 12:00noon the Wednesday prior to the meeting.  Please register in advance to secure your seat.
Please click here for the Cancellation Policy & Informed Consent Release.
Please click here to read the PMIGL COVID-19 policy for in-person events.  By registering for PMIGL in-person events, you agree to abide by the PMIGL COVID-19 policy.
It is no longer possible to register for this event