<< Back to Calendar
March 2023 Monthly Meeting (virtual)
March Monthly Meeting - Virtual
Project Leadership Skills
If you want to advance your career as a project professional, you need to pay at least as much attention to your relationships as you do to your performance.
The wide variety of skills and abilities that today's PMs need to cultivate include: creating and executing on a vision; motivating others; influencing without authority; networking; communicating up, down and laterally; managing stakeholder relationships; and dealing with conflict.
This webinar touches briefly on each of the skills mentioned above, exploring them in relation to the project environment.
After this one-hour session, learners will be able to:

• Articulate the importance of a project "vision"
• Identify three elements that drive motivation
• List a variety of tactics and strategies for influencing others
• Explain the four fundamental rules of principled negotiation
• Recognize the physiological components of a conflict reaction
Speaker:  Paul Nichols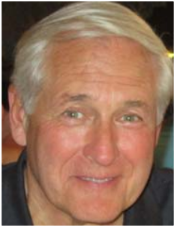 Paul is a training consultant with extensive experience in designing and facilitating a wide variety of programs including those focused on leadership development, communications, performance improvement, presentation skills and change management. He has worked with leaders to improve their individual and group effectiveness through his executive coaching efforts. Paul is skilled at providing valuable feedback to individuals and is familiar with many forms of self-assessment and 360-degree tools.


Agenda
Speaker: 6:00 pm – 7:00 pm

Attendees will receive 1.0 PDU for this event.

REGISTRATION NOTE: Advance, online registration will close at 12:00noon the Wednesday prior to the meeting.  Please register in advance to secure your seat.
Please click here for the Cancellation Policy & Informed Consent Release.
Please click here to read the PMIGL COVID-19 policy for in-person events.  By registering for PMIGL in-person events, you agree to abide by the PMIGL COVID-19 policy.
It is no longer possible to register for this event