<< Back to Calendar
January 2021 Monthly Meeting - Virtual
The Three Pillars of Strategy Success: Your Work, Your Career and Your Life
Strategic planning is now a part of the PMI's Talent Triangle - now identified as a critical component to our current and future roles. However, reading and hearing is one thing but how many of us are in a position to practice strategic planning and execution? ALL OF US.
This session will show us how strategic planning is a key to our success at work but, as well, to our careers and our lives. We will learn how to create a solid plan for any of the three legs and we will leave with the start to our own Professional Strategic Plans.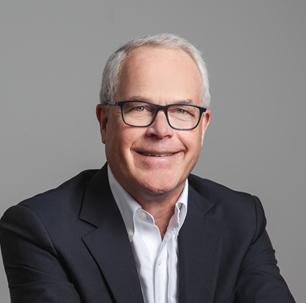 Speaker:  David Barrett
David Barrett is a professional speaker, regular blogger, podcast host, author and education advisor.
David's career includes the creation and directing of a project management conference business: ProjectWorld and Project Summit, a training company, a software development firm, a speaker bureau, and project management portal called ProjectTimes.com, a TED-style event series for project professionals across North America called ProjectTalks and most recently a web portal of 20-minute videos for project managers called ProjectBites.com.
He is currently the National Program Director for the Centres of Excellence in Project Management and Business Analysis with the Schulich Executive Education Centre, Schulich School of Business, York University and the founder of the Masters Certificate in Project Management.

He is the author, co-author or 'compiler' of 7 books including: 'The Power of The Plan', two version of 'The Keys to Our Success', 'Leadership Perspectives' and '7 Elements of Strategy Execution'.
David has been a member of the PMI since 1995!
Click here to view a ProjectBites sponsorship video by David Barrett
Agenda
Speaker Presentation: 6:00 pm – 7:00 pm

Attendees will receive 1.0 PDU for this event.

REGISTRATION NOTE: Advance, online registration will close at 12:00noon the Wednesday prior to the meeting.  Please register in advance to secure your seat.
Tickets
$10.00 PMI-GLC Member
$13.00 Non-Member
Please click here for the Cancellation Policy & Informed Consent Release.
It is no longer possible to register for this event