<< Back to Calendar
2021 May Monthly Meeting
Subject: Lead With Impact
Take responsibility for your impact, results and reputation as a project manager. This session will help participants create awareness of the one thing that will help them improve results in their business and personal roles. It will help them begin to solve the challenges they face every day and to more successfully achieve their goals. Lead with Impact has less to do with skill, education and intelligence, and more to do with the ability to think clearly under pressure, manage and motivate people effectively, and to change your approach as necessary.
This class provides leaders with the skills to recognize how emotions drive behaviors, the difficulty in managing one's own emotions, and the emotions of those around them. Tools to manage interpretation of information and appropriate levels of reactions are reviewed. Leaders become more aware of their unconscious behaviors and learn to effectively manage emotions to make conscious decisions for future behaviors.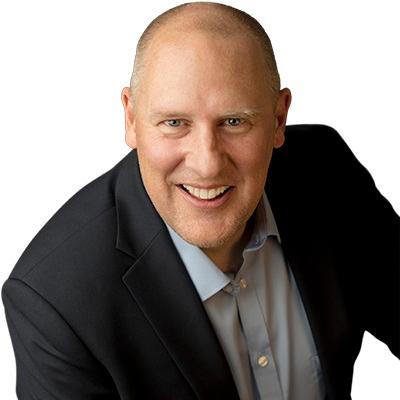 Speaker:  Spencer Horn
Businesses internationally look to Spencer as an enthusiastic, insightful source for counsel and advice on developing productive and focused corporate cultures. Spencer is able to draw upon his 28 years of executive experience to reenergize seasoned and emerging professionals and increase organizational effectiveness. He inspires change, to develop: a powerful culture, effective communication, high performing teams and engagement.
Spencer is the President of Altium Leadership. He has previously been the CEO of a leadership development company and Vice President of a NASDAQ company, which developed IMAX theaters in tourist destinations. There he worked with major organizations such as IMAX Corp., National Geographic Television, Radio City Productions, Disney Films and more. He has been speaking professionally since 2009. He spoke at 64 events in 2019. He has been speaking and presenting at PMI chapter development conferences since 2010 and has been a regular speaker at the PMI Leadership Institute Meeting (LIM) North America Conference, since 2014. He is consistently one of the highest rated speakers for the yearlong, PMI Leadership Institute Master Class (LIMC) since 2015.
He is a co-author of the "Speakers on Life" anthology "The Power of the Platform" along with Jack Canfield, Les Brown, Brian Tracy and more.
He holds a bachelor's degree in political science and a master's degree in economics from the University of Utah. He is a certified team coaching facilitator through Team Coaching International and a certified Professional Dynametric Programs trainer and administrator through PDP Global. Spencer has been married to his amazing wife, Jana, for more than 34 years.
Agenda
Speaker Presentation: 6:00 pm – 7:00 pm

Attendees will receive 1.0 PDU for this event.

REGISTRATION NOTE: Advance, online registration will close at 12:00noon the Wednesday prior to the meeting.  Please register in advance to secure your seat.
Tickets
$10.00 PMI-GLC Member
$13.00 Non-Member
Please click here for the Cancellation Policy & Informed Consent Release.
It is no longer possible to register for this event