<< Back to Calendar
2021 June Monthly Meeting
Subject: Inquisitive Minds Win
Choose to be a fluid thinker and embrace an inquisitive, growth-based mindset. This will help to build trust in a world that's a little sensitive right now!
Inquiry, understanding, self-awareness and growth are four key aspects we'll cover to illustrate how great minds think alike... but Inquisitive Minds Win.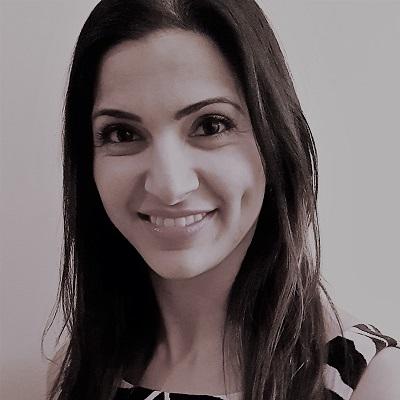 Speaker:  Gurjit Toor
Gurjit is always on the lookout to expand her horizons and uses her experiences to build breadth, perspective and foresight into both her personal and professional life. Clearly, she has more than a few things on the go... and it's all on purpose! Of course her 2 boys take the cake as her pride and joy, but her other positions don't fall too far behind.
Leaning on the values of hard work and persistence that entrepreneurship demands, has always been a natural skill set for Gurjit. This was instilled in her at an early age by her parents who emigrated from India to England, where they got married, raised 3 children, and built multiple successful businesses from the ground up. The Mann family then moved to Canada when Gurjit was 13 years young, where the entrepreneurship mindset and journey not only continued, but thrived.
Having been born and raised in an environment where opportunity was always seen as a gift worth pursuing, Gurjit carries an innate passion for personal growth, which she fuels by embracing the challenges that arise from the nature of diverse and unfamiliar undertakings. This drive and motivation has led her down many rewarding paths. Frequently being the only woman in a university lecture theatre, or at a corporate table, was never seen as a source of constraint. From programming as an intern to initiating startup businesses, she has not receded from any opportunity that has come knocking. Why? Because she believes that not trying is the worst thing you can do to yourself!
Gurjit offers some interesting and unconventional perspectives that will definitely give you food for thought.
Agenda
Speaker Presentation: 6:00 pm – 7:00 pm

Attendees will receive 1.0 PDU for this event.

REGISTRATION NOTE: Advance, online registration will close at 12:00noon the Wednesday prior to the meeting.  Please register in advance to secure your seat.
Tickets
$10.00 PMI-GLC Member
$13.00 Non-Member
Please click here for the Cancellation Policy & Informed Consent Release.
Please click here to read the PMIGL COVID-19 policy for in-person events.  By registering for PMIGL in-person events, you agree to abide by the PMIGL COVID-19 policy.
It is no longer possible to register for this event