Workshop: What Makes a Project Manager an Effective Leader?
Subject: What Makes a Project Manager an Effective Leader?
A Project Manager has to be expert in three areas: the technical aspects of the job, business strategy, and leadership. Leadership is a big part of the job and is integral in managing stakeholder expectations, leading without authority, managing risk, delivering under tight deadlines, managing stress, communicating with team members, key stakeholders, and team building.
We will discuss three things you can do right now to be an effective leader as a Project Manager:
Effective communication with your team and stakeholders, Emails, visuals, persuasion
Conflict or issue resolution Throughout the course of any project, it's common for scope, budget, resource allocation, and other miscellaneous issues to arise. It is the role of the project manager to ensure that these issues are resolved effectively in order to keep the project on track.
Team Building A good project manager will do more than simply manage the steps of a project. They will also manage their team in order to keep them productive and happy. A part of this should include team-building exercises designed to boost morale, particularly after challenging weeks or phases of the project. Organizing a weekly lunch or happy hour is one such example.
We all have one thing that inhibits us from Doing these things well. Register today so you can learn what gets in the way so you can be an effective leader.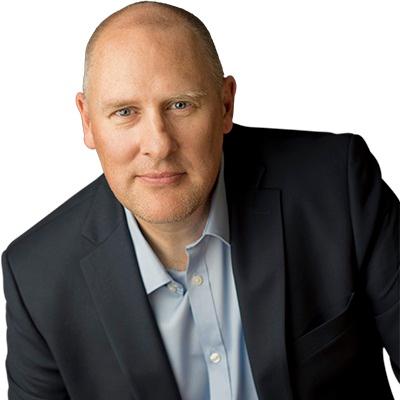 Speaker: Spencer Horn
Businesses internationally look to Spencer as an enthusiastic, insightful source for counsel and advice on developing productive and focused corporate cultures. Spencer is able to draw upon his 28 years of executive experience to reenergize seasoned and emerging professionals and increase organizational effectiveness. He inspires change, to develop: a powerful culture, effective communication, high performing teams and engagement.
Spencer is the President of Altium Leadership. He has previously been the CEO of a leadership development company and Vice President of a NASDAQ company, which developed IMAX theaters in tourist destinations. There he worked with major organizations such as IMAX Corp., National Geographic Television, Radio City Productions, Disney Films and more. He has been speaking professionally since 2009. He spoke at 64 events in 2019. He has been speaking and presenting at PMI chapter development conferences since 2010 and has been a regular speaker at the PMI Leadership Institute Meeting (LIM) North America Conference, since 2014. He is consistently one of the highest rated speakers for the yearlong, PMI Leadership Institute Master Class (LIMC) since 2015.
He is a co-author of the "Speakers on Life" anthology "The Power of the Platform" along with Jack Canfield, Les Brown, Brian Tracy and more.
He holds a bachelor's degree in political science and a master's degree in economics from the University of Utah. He is a certified team coaching facilitator through Team Coaching International and a certified Professional Dynametric Programs trainer and administrator through PDP Global. Spencer has been married to his amazing wife, Jana, for more than 34 years.
Agenda: 
9:00 AM Workshop begins
12:00 PM Workshop ends
Please click here for the Cancellation Policy & Informed Consent Release.
Please click here to read the PMIGL COVID-19 policy for in-person events.  By registering for PMIGL in-person events, you agree to abide by the PMIGL COVID-19 policy.
It is no longer possible to register for this event