<< Back to Calendar
2021 October Monthly Meeting
Subject: Unleashing the Power of Lean Innovation
2020 was a year of incredible change.

Businesses and employees are still adjusting to new ways of working. We are utilizing new digital tools and finding ways drive success despite the challenges the global pandemic has brought us.

Organizations are increasingly attempting to add value whilst simultaneously cutting cost. Businesses, realizing that change cannot be imposed from the outside, are looking inward to harness innovations within their workforce. As such, existing processes, people, and tools need realignment to these new business strategies and ways of working.

Our help and skills as consultants and project managers are needed now more than ever! But how?
Have you heard of Lean Innovation? Maybe you know about Lean and Innovation as separate constructs; you might even be familiar with Six Sigma.

Lean Innovation is an approach to facilitating value stream mapping and rapid improvement cycles within an organization. The methodology blends the three disciplines of Design Thinking, Lean Start-up and Agile at Scale into one construct. It integrates the needs of the people, the possibilities of technology, and the requirements for business success into one scalable framework. All to enable your teams to get more value out of your work.
By attending you will:
Learn what is Lean Innovation and how are the techniques applied
Understand both the business & customer benefits
Review real world examples and outcomes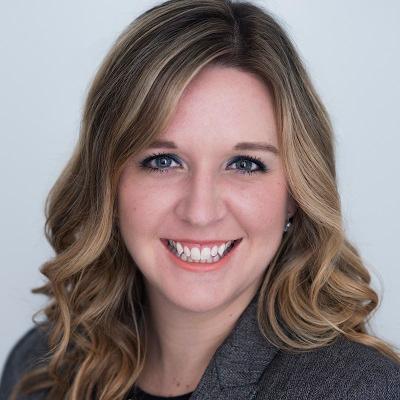 Speaker:  Breanna Recker
Breanna Recker is Principal Consultant and Senior Team Lead at Mi-GSO| Pcubed. She has been a Project Management professional for the last 8 years focusing primarily in the Information Technology (IT), Financial Services, and Automotive Manufacturing sectors. She enjoys helping people and solving problems; especially growing and developing other PM consultants. Breanna loves working for Mi-GSO|Pcubed as they are truly a global company that seeks diversity of thought and experience and happily shares knowledge to bring the best solutions to our customers.
Click here to check out Breanna's introduction video.
Agenda
Speaker Presentation: 6:00 pm – 7:00 pm

Attendees will receive 1.0 PDU for this event.

REGISTRATION NOTE: Advance, online registration will close at 12:00noon the Wednesday prior to the meeting.  Please register in advance to secure your seat.
Tickets
$10.00 PMI-GLC Member
$13.00 Non-Member
Please click here for the Cancellation Policy & Informed Consent Release.
Please click here to read the PMIGL COVID-19 policy for in-person events.  By registering for PMIGL in-person events, you agree to abide by the PMIGL COVID-19 policy.
It is no longer possible to register for this event