PMIGL 2021 Virtual Symposium
"Delivering Value in the New Normal"

April 23, 2021 - 8 am - 5 pm
After careful consideration, PMIGL has decided to host the 2021 Symposium virtually in light of the lingering COVID-19 pandemic and governmental mandates. Our overall concern for the safety of everyone involved is an overriding priority and we are mitigating unnecessary risks. We remain committed to offering you a world-class virtual educational event on Friday, April 23, 2021.
Keynote speakers & topics and breakout sessions speakers & topics will be released in the coming months.
PMIGL is pleased to offer this professional forum at a reduced cost and you will be able to attend from the comfort of your own home with the potential of earning 14 PDUs.
Early Bird Members: $180
Early Bird Nonmembers: $225
Regular Members: $225
Non-members: $280
Day of Event (Member & Non-member): $300

Questions:
For inquiries regarding group rates or other registration questions, please contact Neil Goldman at eventmgrsofmich@gmail.com.
---
Ted Ma will be the opening and closing keynote speaker.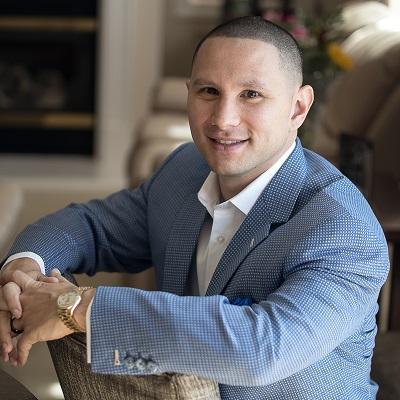 Ted Ma is an international keynote speaker, author, and leadership strategist who works with leaders to increase their influence and impact by creating a culture of mentorship. Unlike many leadership experts, he built an international sales team from scratch to over 6,000 independent agents. As an elder millennial, he has been coaching leaders for over 18 years. Ted was named one of the Top 100 keynote speakers of 2019 by Databird Business Journal and has been featured in publications including USA Today, Inc, CNBC, and the New York Times.
Connect with Ted on social media:
LinkedIn, YouTube, Facebook: Ted Ma
Instagram, Twitter: @realtedma
Opening Keynote Address: 
Multiply Your Influence: How to Be the Leader People Want to Follow
When you think about the most impactful leader you have worked with, what do you remember about them? Chances are, you remember the way they made you feel. The best leaders use the power of their example and invest in relationships to earn higher levels of influence. In this interactive virtual program, we will explore how to become the leader that people follow by choice, not by necessity.
In this session, you will learn:
The critical skill that most leaders overlook and how you can apply it to increase engagement and productivity
How to increase your influence and impact
The 4-step process you can use to empower other
Why employees quit their job and how to get them to stay
Closing Keynote Address:
Make the Mental Shift: How to Close the Gap between Potential and Performance
As we look ahead to a post-pandemic world, what key attributes separate the top performers from everyone else? Most people are so busy figuring out how to get by that they miss out on opportunities to get ahead. You want to improve your results, but there are often challenges and commitments that get in the way. Join us for this interactive virtual program where we will uncover the mindset shifts that will help you tap into your potential, perform at a higher level, and add more value in the process.
In this session, you will learn:
The #1 skill you need to perform to your potential
Why you need to audit your associations and how to do it
How the 3 attitudes towards learning affect your growth
How to turn failure into your ally
---
Call for Breakout Speakers
The 2021 Spring Symposium team is looking for breakout speakers for the following tracks:
General
Construction
Healthcare
Military
If you are interested in being a breakout speaker please click on the link below to download the speaker packet.  Proposals are due back to the Symposium team by February 7, 2021.